Subscribe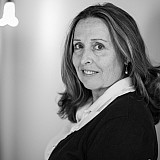 Steady gains add to Patrick's progress.
CHICAGO – Chicagoland Speedway could provide quite the homecoming for Danica Patrick.
Despite the hoopla surrounding the Chase for the Sprint Cup, Patrick is making her own noise as the Roscoe, Ill. native transitions from being a novelty to a stock car driver.
Patrick has displayed marked improvement in her sophomore season. In the first 26 races, Patrick has led more laps, posted more top 10s and improved her average starting position by eight spots. With two mechanical failures, her average finish of 23.8 is not indicative of the progress the No. 10 has made, particularly of late.
Give her time
When Patrick began her transition from IndyCar to NASCAR, her Tony Gibson-led team spent a tremendous amount of time building new cars and testing.
But nothing replaces actual seat time under race conditions. Every time Patrick and the No. 10 Stewart-Haas Racing team returns to a track, Gibson has better notes to share with his driver. And his driver has more confidence.
The second year we knew she would be better.

Tony Gibson
"The first year we knew there would be a lot of struggles," Gibson said. "The second year we knew she would be better. Our goals were to be a top 20 car this year instead of a 30th. We've worked towards be a top 20 – in qualifying. Pick up our qualifying effort. I feel like we've done that.
"And we've gotten some of the finishes top 10, top 15 but there have been some times when we have gotten great finishes."
Numbers don't lie
Perhaps Patrick's best trait is her consistency. Gibson says, "she gets better and better throughout a race," she's easy on the tires and has always been a finesse-style driver.
The results of the last two races are proof of that. In three Cup starts at Atlanta, Patrick's position has evolved from 29th in 2012, to 21st last year and an overall career best finish of sixth.
"At Atlanta, she legitimately had a shot to win the thing," Gibson said. "If we had been in the right line, restarted third instead of fourth, maybe we would have had a shot."
Richmond's gains were equally impressive. Entering last weekend her average starting position on the .75-mile track was 33.6. Last Friday, she barely missed second round qualifying after posting the 13th fastest lap.
The advantage helped her maintain track position throughout the night and she was rewarded with a 16th-place finish – one position behind her boss/teammate Tony Stewart and the final car on the lead lap. Patrick's best finish prior to Saturday? Twenty-ninth.
We've been fortunate enough to rebound when we do have a bad weekend.

Tony Gibson
"We were terrible in the spring," said Gibson of their 35th-place start and 34th-place result. "We went back with the same exact race car and a little bit different set up – and momentum from the Loudon test we had that Tuesday and Wednesday. We were fast off the truck. Everybody was pumped up and excited. She had some confidence and it just snowballs from there.
"It can go the other way. But we've been fortunate enough to rebound when we do have a bad weekend. Everyone stays pumped up into the next race, they rebound and have a good race.
"I don't know anything other than time and getting experience from the second and third time that we go to a track."
The race starts on Friday
The new knock-out qualifying system has been a boon for Patrick. In 26 races, she's advanced to final round of qualifying seven times.
Although having a second chance at putting down a fast lap has proved beneficial, Gibson believes that when Patrick can accomplish the task the first time around her qualifying will blossom.
I think that's been the biggest thing, getting that second opportunity to run faster in the first round then that gets us to the second and third round.

Tony Gibson
"It helps her -- if we don't run so run the very first time but have another option in that first round to go back out and improve," Gibson said. "That's usually when we've run our fastest. That's played into her hand because she understands, 'ok, this is what I got. This is how much grip is in the track.' She gets a little more comfortable and then, 'Now I can go out there and run hard.'
"I think that's been the biggest thing, getting that second opportunity to run faster in the first round then that gets us to the second and third round. When we get to where we can run really fast that first run, the first round and not have to make that second run, then we have a shot – like we did at Charlotte – to be in the top five."
Not a one track pony
Entering the season, pundits believed that for Patrick to have a shot at a win it would have to come at Daytona or Talladega.
In 2014, Patrick has continued to pick up her game on a variety of venues but particularly intermediate tracks. Her best qualifying effort (fourth at Charlotte) and finish (sixth at Atlanta) were earned on 1.5-mile tracks.
Although the high speeds have helped, Gibson feels that the single groove that generally develops on intermediate track is advantageous to Patrick.
Sometimes a switch goes off and confidence in any type sport is going to breed success

Tony Gibson
"She can focus on where she needs to place the car," Gibson said. "That makes it easier for her to modulate her throttle, her braking. I think the mile and a half stuff has given her that confidence because of the speed.
"But Martinsville, we qualified really good for some odd reason. She's really taken to that track. Last year we were terrible at Richmond and in the first race this year. To qualify as good as we did I have no idea where it's coming from. Sometimes a switch goes off and confidence in any type sport is going to breed success."
A golden opportunity
Patrick enters this weekend hot off the Goodyear tire test at Homestead-Miami Speedway and with the same car from Kansas Speedway, where she started ninth and finished seventh in May.
"I think the race will be good," Patrick said. "I've always liked the track and we've been getting better at the intermediate tracks in recent weeks. So, I'm looking forward to it."
Gibson says any practice time is a bonus for Patrick, who was "really fast" at HMS.
"She did a really nice job." Gibson said. "That was the Chicago/Texas tire. We had done a previous test at Chicago – as a company a few weeks ago. That went really well also.
"Down at the test we took what we learned at Chicago and Atlanta and applied it there and we were pretty fast there. To give her more time on that type of tire, which is one we run on the intermediate tracks especially on surfaces that don't have a lot of grip, that was definitely a plus for us."
Gibson described the tire as "really, really good". With the nine teams that attended the test, drivers were pleased with the results.
"The tire, we made some long runs, there were nine cars there was enough fall off to where the cars could slide around," Gibson added. "They could run the top groove, the bottom groove get a head start."
Gibson is confident that with SHR's test schedule including a test later this month at Charlotte and at Homestead again in October that the team "could be a threat to get our first top five and maybe win one of these things" when Patrick returns in November. The team's immediate goal is to earn that first top five.
We just have to keep putting ourselves in that position.

Tony Gibson
"We all want it really bad for her," Gibson said. "If you're running as good as we were at Atlanta and Richmond and places like that, if you can put yourself in that position, you still have a shot at winning one of these races because you never know what's going to happen. We just have to keep putting ourselves in that position."