Get alerts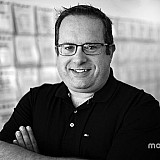 Although it was delayed a day by snow and ice in the Charlotte, N.C.-area, NASCAR on Saturday formally inducted the Class of 2016 into the NASCAR Hall of Fame.
This year's class included Bruton Smith, Terry Labonte, Jerry Cook, Curtis Turner and Bobby Isaac.
Here are some of the highlights from Saturday's induction ceremony:
O. Bruton Smith
Smith has dedicated the last five decades to not only building Speedway Motorsports Inc. but also the sport of NASCAR. In 1960, along with Turner, Smith created the hub of the SMI empire – Charlotte Motor Speedway.
"I'm not going to write a book. I'm definitely not going to write a book. I noticed a while ago before I came out here, somebody was talking about Curtis Turner. Most of you people did not know Curtis Turner, but let me tell you, I knew Curtis Turner, okay? I'll tell you that Curtis Turner was the greatest race driver – I think most of the drivers that I know would have bought a ticket to have seen him just drive a car. That's how good he was.
Now, if you drove with him – now, I'm looking at some of you guys that did drive, did you ever drive with him that he didn't hit you? I didn't think so. He'd hit you, wouldn't he, Ned? You had to depend on that. But he was a fabulous race driver, unbelievable.
Well, other than that, I appreciate you all for coming, and I hope you have a great season, a great racing season, and I'm delighted and I'm glad to be part of the House of Fame here.  It's just great, and I don't know what I'm going to do here, but I plan to spend some time out here, so maybe I'll see you here, okay? Thank you again. God bless."
--- From Burton Smith's induction speech
Terry Labonte
"Texas Terry" won two championships in what is now the Sprint Cup Series 12 years apart throughout more than three decades of competition.
"In 1994, I had another opportunity of a lifetime. Rick Hendrick called me and I got to go down there and it was one of those after hours meetings and we went down there and I got to tour the shop with Randy Dorton and Gary DeHart and Rick, and we walked around there and I looked at all the stuff they had, all the equipment they had and the people I knew that worked there, I thought to myself, 'My God, this is an incredible opportunity here.' I knew this place was going to be a place that could win a championship.
So we started out, we won races in '94, '95, and then 1996 we found ourselves in a battle for the championship with our teammate and the defending champion Jeff Gordon. We had a great team that year, crew chief Gary DeHart, engine builder Jeff Andrews, and we had so many good guys on that team that it came down right to the wire, and we ended up winning the championship, and it was just incredible. Thanks to Rick Hendrick because I don't think I would have ever gotten that second championship, I don't think I would have been selected for the Hall of Fame, so Rick, I appreciate everything that you did for me."
--- From Terry Labonte's induction speech
Curtis Turner
 Turner was a legend on the track and off. He drove in NASCAR's very first "strickly stock" race in Charlotte in 1949, the precursor to today's Cup series. He 17 races in the Cup series and 16 poles and won five races from the pole. In 79 convertible races, he won 38. Turner died in a place crash in 1970 at age 46.
"Curtis Turner was really many things to many people.  He was a star to some people, a great race car driver to many people, a track president, a track promoter and an owner, and an entrepreneur, and we just called him 'Dad' or 'Daddy.'  Dad started driving at the age of nine when his uncle Cam taught him to drive a school bus.
"Dad grew up on his mom and dad's farm in Floyd, of Morton and Minnie Turner. He didn't really have time to finish his high school education because of helping out on the farm and with the business. Yet he never let his lack of education determine his future, and if there was anything he ever wanted to do, a project or a new business, he just never let doubt get in the way, and he just went full speed ahead into his dreams, and that's inspiring."
--- From induction speech by Margaret Sue Turner Wright, Turner's daughter.
Jerry Cook
A six-time Modified champion with over 300 wins, Cook won four consecutive titles from 1974 to 1977. After retiring, he worked tirelessly to transform NASCAR's Whelen Modified Tour and served as series director in 1985. He continues to work for the sanctioning body as a competition administrator.
"I raced at NASCAR tracks everywhere from Maine to Daytona Beach, from 1/5th mile ovals to 2.5 mile superspeedways, both dirt, asphalt, plus road courses.  I even raced against fellow inductee Curtis Turner once at Pulaski County Speedway in Virginia on dirt. My most memorable win was the 1969 Dogwood 500, a 500lap modified race at Martinsville Speedway. They didn't give out grandfather clocks to the modified drivers at first, but we did end up collecting five clocks after seven wins at Martinsville. We ran every day and night that we could because every race counted for points.
At one point we ran eight races in six days, running one in the afternoon, flying to another one that night. We now wonder how we ever did that much racing. And yes, all the stories you heard about Richie Evans and I leaving town in different directions to not let each other know where we were going to race that night are all true."
--- From Jerry Cook's induction speech
Bobby Isaac
Isaac won the 1970 Cup series championship with 11 wins and 32 top –five finishes in 47 starts. The previous year he set the record for most poles in a season (19), which stands today. He ended his career with 49 poles and 37 wins. Isaac died of a heart attack a year after he retired from his racing career.
"Two events at Talladega Speedway had a tremendous impact on Bobby's life. On September 14, 1969, he chose to compete in the opening event while most of the well known drivers boycotted for safety concerns. Mr. France recognized Bobby's contribution to the success of that race and his speedway and rewarded him with a Rolex watch engraved with these words:  'Winners never quit; quitters never win.' It became his most prized possession.
The second event was on August 12, 1973, when midway through the race, a voice told him to park this thing. He pitted the Bud Moore car and announced his retirement. As happens with so many athletes, retirement did not last long. However, he never found the success he had enjoyed earlier in his career."
--- From induction speech by Patsy Isaac, Isaac's daughter
NASCAR also paid tribute to the late Steve Byrnes, who died last April due to complications from head and neck cancer. Byrnes was honored with Squier-Hall award and this touching tribute video: