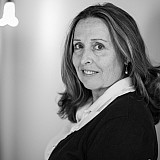 Chris Heroy will oversee Brian Scott's inaugural season with Richard Petty Motorsports.
Team sources told Motorsport.com Heroy is expected to start his new job on Wednesday.
"Shine", 38, honed his NASCAR skills as a chassis engineer at Hendrick Motorsports. During his eight seasons with HMS, Heroy worked as both a team engineer and a crew chief with JR Motorsports and drivers Dale Earnhardt Jr. and Jimmie Johnson.
Heroy joined Chip Ganassi Racing in 2012 to lead the No. 42 Target Chevy and driver Juan Pablo Montorya. Most recently the Angola, Indiana native guided Kyle Larson through his first two seasons in the sport. 
In four seasons as a Sprint Cup crew chief, Heroy's drivers have earned three poles, 14 top fives and 37 top-10 finishes in 144 starts.  Chad Johnston took his place atop the No. 42 pit box.
RPM officially announced the addition of Scott to its drive roster last Friday. Scott, who turns 28 next month, will run for rookie honors in 2016. For the last seven seasons, Scott has competed in NASCAR's Xfinity Series. His top result was fourth in the standings in 2014. Scott has five poles, 20 top fives and 77 top-10 finishes in 208 NXS starts.
Scott dabbled in Cup with 17 starts over the last three seasons. He posted a career-high 12th-place finish as Kansas in October. He also earned the pole for the 2014 spring race at Talladega Superspeedway.