Subscribe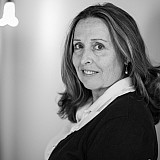 Dale Earnhardt Jr. and Jeff Gordon feel Elliott is ready for that next step.
WATKINS GLEN, N.Y. – Rick Hendrick announced this week that Chase Elliott will run a limited schedule for Hendrick Motorsports in 2015.
His soon-to-be Hendrick Motorsports teammates Jeff Gordon and Dale Earnhardt Jr. believe the 18-year-old phenom is ready to graduate to the next level.
"I think it makes great sense," said Earnhardt, Elliott's boss at JR Motorsports. "Two Nationwide seasons, run a little Cup in that second season and go right into Cup.
"I think that's the plan. He's running well enough that that seems to make a lot of sense. I wouldn't have expected anything else, to be honest with you."
Elliott has a two-point lead over his JRM teammate Regan Smith. However, the rookie driver of the No. 9 NAPA Chevy has three wins – the most among NNS series regulars – eight top five and 14 top 10 finishes in 20 starts.
"This kid is phenomenal," Gordon said. "He is just a sponge. You just introduce him to new thing and he just excels at it. When it comes to young talent like Chase, I think the sooner that you can – not necessarily the sooner – but you don't want to keep them in a Nationwide car too long.
"You want to get them in that Cup car and I think that is a perfect plan is to put him in there for some races next year to give him an idea and I wouldn't be surprised if you see him in there full time the following year."
This kid is phenomenal. He is just a sponge. You just introduce him to new thing and he just excels at it.

Jeff Gordon on Chase Elliott
When Motorsport.com asked Gordon what car number Elliott will run when he moves to the Sprint Cup Series full-time in 2016, the four-time champ coyly replied, "I don't know. That has not been discussed."