Get alerts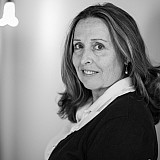 Crew chief Chad Knaus seeks further clarification on NASCAR warnings.
Hendrick Motorsports won its case with the National Motorsports Appeals Panel on Tuesday. 
Team owner Rick Hendrick, crew chief Chad Knaus and car chief Ron Malec presented their appeal of the P1 penalty  issued to the No. 48 Lowe's team on May 27, following warnings during the events at Charlotte Motor Speedway.
The No. 48 HMS team was warned by NASCAR for pulling out the fenders during the All-Star Race and made multiple attempts at passing pre-qualifying inspection for the Coca-Cola 600.
The appeals panel consisted of former IROC principal Jay Signore, Old Dominion Speedway owner Richard Gore and founder and former TNN president David Hall.
Findings
The panel found that while the warnings were not appealable, the sanctioning body acted accordingly in assessing a P1 penalty following the second warning. However, it wasn't conclusive as to whether an actual violation of the rules (Section 14.15.1.b) occurred. 
According to the release, although "there was a preponderance of evidence presented that the side skirt violation which led to a warning did occur, there was conflicting evidence about the inspection violation which led to the second warning instead of preponderance.
"Since only one of the two violations were shown by a preponderance of the evidence, the panel rescinds the P1 penalty." 
Following the hearing, Knaus said the reasoning behind Hendrick Motorsports appeal was, "We all understand that there needs to be some discussion about (the warnings) moving forward…and to get the penalty stricken. Obviously, the penalty has been dissolved, so that's a good thing from our standpoint. The rest of it, we're still waiting to hear back from NASCAR."
Knaus would not elaborate on his case regarding the inspection process.  However, he said it was important for Hendrick Motorsports to understand "the methodology" behind the NASCAR's warning schedule. Per the NASCAR rulebook, six warnings within a six month period would lead to a P2 penalty. 
We needed to get in here and understand the format, understand the system.

Chad Knaus
"We have a better understanding of that now," Knaus said of the warnings. "I think that along with all the teams in NASCAR, we're all going to have some more conversations about that in the future about how they are applied and how they can be contested moving forward. That was the big reason. We needed to get in here and understand the format, understand the system.
"Thankfully we have a system like this. I think it's great that NASCAR is willing to have an open forum where we can get together and chat and have a face-to-face conversation about it and try to get some clarification."
As for last weekend's issues in pre-race inspection violation and subsequent warning, NASCAR would first have to prove the onus was on the No. 48 team in failing the process — as was the case at Charlotte.