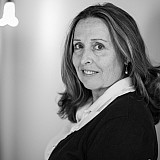 In addition to Dale Earnhardt Jr.'s win, Hendrick teams combine for 167 laps led of 188 total Talladega.
TALLADEGA, ALA. — Dale Earnhardt Jr. had trouble holding back the tears in Victory Lane.
"I'm just emotional now ... "Everything is just so good for me right now, I don't feel like I deserve it," Earnhardt said after winning the Geico 500 on Sunday. 
He mentioned his late father's birthday last week. He spoke of the sheer joy he's experiencing in his personal life. And Earnhardt couldn't resist reflecting on how long it had been since he last visited Victory Lane at Talladega Superspeedway - 11 years ago. 
"We worked together well with all of our teammates," said Earnhardt as he celebrated his 24th career win and his sixth at the 2.66-mile track to tie Jeff Gordon for most wins at Talladega. 
"I feel really blessed to have everything I got and to be in the position I'm in."
Earnhardt led a race-high 67 laps. In addition to Earnhardt likely qualifying for the Chase, he also vaulted three positions in the Sprint Cup point standings to fifth. 
Overall, it was a dominant run by Hendrick Motorsports. All four drivers led a combined 167 of 188 laps. However, at the end, only Earnhardt and Jimmie Johnson landed on the podium. Johnson led 50 laps before finishing second followed by Paul Menard, Ryan Blaney and Martin Truex Jr. 
"From a team dynamic I'm real happy," Johnson said. "It just strengthens our enter race shop." 
Kasey Kahne led three laps before he was collected in a 15-car pile on Lap 47. Although he returned to the track, Kahne finished 34th, 30 laps off the pace. 
Jeff Gordon was competitive early in the race. He held the point six times for 47 laps, but the No. 24 Chevy sustained light damage before the Lap 157 caution and was caught speeding on pit road during the team's final pit stop. On the last lap, Gordon wrecked on the backstretch and finished 31st. 
"I just carried too much speed to pit road and kind of locked the tires up I was just speeding," Gordon said. "I couldn't get the car slowed down. We had an awesome Drive To End Hunger Chevrolet. We had gotten shuffled back there a little bit.  Hats off to Dale, Jr. and that whole team, and everybody at Hendrick Motorsports. Boy, we had amazing cars this weekend. Dale Jr., you could tell, he was driving super aggressive and you knew he wanted to win this race bad, and certainly all his fans are enjoying this show here, they love seeing Dale, Jr. win this race.
"But, yes, after that issue on my part, then we were just in the back and trying to make our way to the front. We did a pretty good job making some spots up and we were going to see what happened that last lap. Then they started wrecking we avoided one of them, but couldn't avoid the second one."
Hendrick engines also powered Kevin Harvick, Kurt Busch and Tony Stewart to the point. Harvick, Jamie McMurray and Busch finished eighth, 11th and 12th, respectively.