Get alerts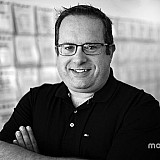 There is no set timetable for Dale Earnhardt Jr.'s return to his No. 88 Chevrolet and his Hendrick Motorsports team remains committed to him regardless of how long he must sit out.
Earnhardt is sitting out Sunday's Sprint Cup Series race with "concussion symptoms," which he first attributed to a sinus infection. He saw a team of neurologists on Wednesday, who suggested he sit out the race.
"We are proud of Dale"
NASCAR officials played no role in Earnhardt's decision not to compete this weekend. However, he will have to be cleared by doctors before he can return to competition.
"We are proud of Dale for making this decision. The most important thing in this whole process is for Dale to get better and feel better and we're going to let that happen on the timeline that it's going to happen on," said Doug Duchardt, executive vice president and general manager for Hendrick Motorsports.
"Dale knew he wasn't feeling well and he had concerns about being in the car and running the whole race just based on how he was feeling, then has he gained more knowledge, he knew to get healed, he needed to be out of the car."
Alex Bowman, who drives a partial schedule in the Xfinity Series for JR Motorsport, is subbing for Earnhardt this weekend but should Earnhardt miss next weekend's race at Indianapolis Motor Speedway, Duchardt said former Hendrick driver and now NASCAR TV analyst Jeff Gordon will drive the No. 88.
Although much attention has been placed on Earnhardt's recent wrecks at Michigan and Daytona, Duchardt said HMS had no indication Earnhardt suffered any problems in those incidents and there were no visible signs from the driver himself.
Earnhardt's future in the sport
Duchardt said he would not speculate on whether this episode threatens Earnhardt's NASCAR career.
"The most important thing is for this process to play out and him to feel better. At the end of all that, as for what is the right thing to do, that will all become clear when more knowledge is gained on how he is feeling," Duchardt said.
"When Dale is ready, that is his car to get back into."
Beginning in 2014, NASCAR required a baseline test prior to the start of the season in order to measure it against another result if a driver is involved in a crash. The test is one of many factors doctors will use to diagnose and treat concussions.
Earnhardt, 41, sat out two races in the 2012 championship Chase after suffering two concussions.