Subscribe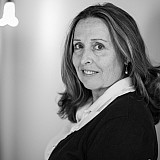 Dale Earnhardt will have some fresh faces coming over-the-wall this season.
Hendrick Motorsports has confirmed the lineup for the 2015 No. 88 pit crew for Dale Earnhardt Jr.
Motorsports.com has learned David Mayo will replace Clay Robinson as the front tire Changer. His new rear tire carrier is Dustin Lineback, who takes over for Kevin Harris. The rear tire duo will be returning changer Joe Slingerland and William "Rowdy" Harrell, who replaced Matt Ver Meer.
Robinson, Harris and Ver Meer moved to Joe Gibbs Racing to pit the No. 19 Toyota for Carl Edwards.
Nick Covey is Earnhardt's jackman and fuelman Matt Tyrrell, both return to their roles on the No. 88 Hendrick Motorsports Chevy.
Crew chief Greg Ives says the starters were named on January 22.