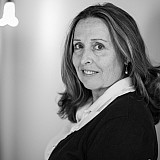 Hendrick Motorsports' No. 24 team has won the Nick O'Dell sweepstakes.
Motorsport.com confirmed on Friday that O'Dell will be the front-tire changer for Jeff Gordon starting this weekend at Dover International Speedway.
O'Dell replaces Scott Brzozowski who will take over the same roll on the No. 88 Hendrick Motorsports Chevy with Dale Earnhardt Jr. The No. 88 crew's former changer Dave Mayo will move into a backup role.
O'Dell was released from Joe Gibbs Racing's No. 18 Sprint Cup team following Chicagoland. Sources close to the situation said a bidding war ensued for O'Dell after his departure due to his intimate knowledge of the air guns JGR uses on pit road. O'Dell had been with Kyle Busch since he joined the team in 2008.