Get alerts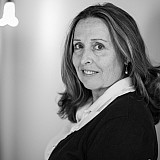 Despite rain delay on Wednesday, Hendrick and Ganassi teams make the most out of their track time
Hendrick Motorsports and Ganassi Racing participated in a two-day test at New Hampshire Motor Speedway on Tuesday and Wednesday.
While the Chevy teams were greeted by sunshine and 80-degree weather on Tuesday, Wednesday's test was delayed until around 11:30 due to light rain.
Considering that the one-mile track is hosting a race on July 13 and another event during the Chase to the Sprint Cup, it made sense for the Hendrick and Ganassi squads to burn one of their four allotted tests to dial in their equipment.
"It's just a different track than any place else we go to," said Kasey Kahne, who won the July race in 2012. "So it's nice to come up here. It kind of drives differently, races differently than a lot of our other racetracks. We've been trying to figure it out. When you're good in, you're usually tight over here, loose here. It's difficult to get the whole track right.
"But we're doing some testing and hopefully, when we come back for the race in July we'll be ready to go."
Jeff Gordon, Hendrick Motorsports Chevrolet
Although Jeff Gordon has three wins at Loudon and an average finish of 10.6, with the changes to qualifying and a new rules package, the veteran felt it was important to test at the track.
"This is a really tricky track to go out and try to put one or two laps together straight off pit row with everything cold," Gordon said. "It takes some time to get the heat in the tires, so there's the potential that we could see somebody make maybe a three-lap run or when you go back out after getting some heat in the tires you might go faster.
"What we're seeing pretty much every weekend there's that balance between trying to get that right the first time out and then trying to plan well for how it's going to change for your second or third time out. It just depends on practice and the weather.
"Believe it or not quite a bit because things are changing and evolving quickly as far as the cars and the setups, especially this year with the lower ride heights and down force and we're seeing very, very fast speeds everywhere we go, and it's because there's a lot of grip in the cars. It's something that you have to adjust everywhere you go and we certainly saw it yesterday and we'll see it today and that will continue when we come back."
Dale Earnhardt Jr., Hendrick Motorsports Chevrolet
With a win at Daytona, Earnhardt is already a lock for Chase to the Sprint Cup. However, he would love to post his first win at Loudon.
"I think it says a lot that we're here testing," Earnhardt said. "That this is an important event, an important race track to be competitive at. The 88 team feels we've been real competitive here. We just need a little extra to try to get that win, to try to come out of here with that victory.
"I feel like this is definitely one of our better tracks. This is a track that definitely ranks in the top 10 as far as tracks that I enjoy racing at, I really have fun driving at. It's got a bit of a short track feel to it. The straightaways are very long but the corners are really fun but the corners are really fun and they're a good challenge and I enjoy racing here."
In his last eight starts at NHMS, Earnhardt has two top-five's and four top 10 finishes.
"I've had some great cars and some good opportunities and some cars that were good enough to win, so I think it says a lot that we're here and trying to find that little bit extra as a whole group…it's a companywide initiative to improve, so I think it says a lot that we chose New Hampshire to do the test."
Earnhardt's crew chief Steve Letarte has fond memories of coming to the Magic Mile with his parents. The Cornish, Maine-native, who turns 35 on May 14, would like to get that elusive first victory at New Hampshire before he moves into the NBC Sports' booth in 2015.
"It's a great race track -- a great part of the country," Letarte said. "It's a track that I have yet been able to win as a crew chief but I've been a part of some great winning teams up here. So it would be a fun one to win for sure."