Get alerts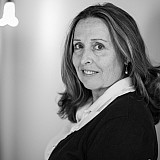 Jeff Gordon and the No. 24 team look to make HMS "proud" in the Chase.
CHARLOTTE – Surprised doesn't begin to describe the mood at Hendrick Motorsports after three of its four drivers were eliminated from the Chase for the Sprint Cup on Sunday.
Jeff Gordon entered Talladega sixth in the Sprint Cup point standings. After the No. 24 team's strategy failed, Gordon finished 26th but still transfered to the Eliminator Round.
His teammates weren't nearly as lucky.
Six-time Sprint Cup champ Jimmie Johnson and NASCAR's Most Popular Driver Dale Earnhardt Jr., had to win to advance. Kasey Kahne held eight-place in the standings before and after Talladega but Brad Keselowski's win bounced him from the play-offs. Gordon had a mere three-point advantage over Kahne.
I don't think I've ever been more nervous as I was this past weekend.

Jeff Gordon
"I don't think any of us thought that was going to happen," Gordon said. "But at the same time, the 24 car has been having a great year all year long and we're proud of that.
"Honestly, I don't think I've ever been more nervous as I was this past weekend. I don't think anything can be worse than that actually moving forward either. I'm kind of glad we experienced that. I'm glad we survived it. But it's those types of things that you can't really account for, that you can't really plan for that are going to pop up in this kind of format."
Acclimating to the Chase
It's been 13 seasons since Gordon won his fourth Sprint Cup championship. Since the Chase was introduced in 2004, the No. 24 team has come close to winning the title under different formats but never closed the deal.
For most of the 2014 season, he's been a favorite in the title fight. And while his teammates won't be battling alongside him in the next round, Gordon's strategy won't change. He knows his best defense is to go out and win.
"The decision making that you have is to go and win those races," Gordon said. "You hope that if you do everything right in those first two races, you go to the third race and do the same thing, so I don't see where that changes.
"Now, I will say that was the most unique decision making we had ever made at Talladega. That goes to show you just how intense this is and how much this format has changed your mindset."
Four for the show
Gordon acknowledged that the sick feeling he had a Talladega could be just as strong at Phoenix if he doesnt have a win,. But like other drivers among the Elite Eight, Gordon knew if he made it to this round, the next three races line up in his favor.
Gordon considers Martinsville his best track of the three venues. He and Johnson each have eight wins at the paper clip-shaped half-mile track. In 43 career races, Gordon has averaged a 7.2 qualifying effort which has resulted in 27 top-fives and 34 top 10 finishes.
Texas, where Gordon earned a breakthrough win in 2009, ranks second for him in the third segment followed by Phoenix. Although he has two wins there, Gordon says, "Phoenix, traditionally has not been our best track". But the No. 24 team tested at PIR, which Gordon said "went great", so he's "excited" about all three tracks.
The competition
Still, he knows that Kevin Harvick and the No. 4 Stewart-Haas Racing team will be a real threat. Ditto the Team Penske duo of Brad Keselowski and Joey Logano, the only drivers to win races in each of the first two rounds.
Harvick and the Penske cars have been the best all year long and they're going to be the guys to beat at Homestead.

Jeff Gordon
"Harvick and the Penske cars have been the best all year long and they're going to be the guys to beat at Homestead," Gordon said. "Of course we all expected the 48 (Jimmie Johnson) to step up like they always do in the Chase and be a real threat. Had they made it through this past weekend's race, this past round, I still would have put them right in there as well
"There are some surprises in there – like Newman, like Edwards but at the same time I think the real players are still in there as well."
The drive for five
If Gordon intends on being the last man standing at Homestead-Miami Speedway, he knows the No. 24 will have to bring his A-game down the stretch.
"I love our chances," Gordon said. "My whole goal, throughout this whole year, when I knew we had fast race cars and a shot at a championship was to get through this last round and get to this round. This, to me, is where we're going to shine.
"There's such a very realistic chance for us not only win one or a couple of these races coming up but get ourselves to Homestead with a real shot of winning this thing."