Subscribe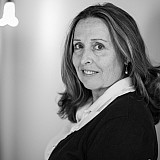 For Tony Stewart, being back home again in Indiana might just be what the driver needed.
Tony Stewart lost his Mojo — literally, when he had to part ways with his pet monkey. 
In a figurative sense, Stewart hasn't been able to get the monkey off his back. 
But with a stellar qualifying effort of fourth on Saturday at Indianapolis Motor Speedway, the three-time Sprint Cup champion may be rediscovering his mojo.
"It's a moral victory if nothing else, for us and the team," Stewart said. "It's been a rough season so far, so this is a great way to come to your home track."
Home track advantage
When Stewart rolls off from the second row for his 17th race in the Brickyard 400, he'll be the top starting Chevy. The manufacturer has been the dominant car at the track winning 12 consecutive events.
In Stewart's previous 16 starts on the 2.5-mile track, the driver of the No. 14 Mobil 1 Chevy from nearby Columbus, Indiana has two wins, seven top fives and 11 top 10 finishes. With the unwavering fan support, Stewart has completed every race at Indy on the lead lap and has a remarkable finish of 8.5.
Saturday's response from the crowd was no different.
They play as big of a part in this as anything when it comes to keeping your moral up.

Tony Stewart
"That is huge," Stewart said. "Like I say, when you come home that is what you want.  They play as big of a part in this as anything when it comes to keeping your moral up."
And Stewart is in desperate need of a boost right now. He's suffered through a career-long 60-race drought. Changes to the current Generation 6 car at the start of the season have not played to Stewart's strengths. His sole top 10 in the first 19 races in 2015 is sixth at Bristol. 
Although Stewart's last victory at Indy came in 2007, NASCAR has introduced a new high drag aerodynamic package for Indianapolis and Michigan that has changed the dynamic of racing once again. For Stewart and most of his competitors, the jury is out on what to expect on Sunday. 
Yet with Stewart coming off of his best qualifying effort of year, maybe he can finally achieve the results he's been hoping for.
"I have said all year that it could change in a week and it doesn't even mean that after this weekend it's not going to go back to where it has been," Stewart said. "But, for here we have a balance.  
"We will just see if we can keep it that way all day (on Sunday)."