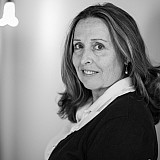 With two races to decide the Sprint Cup title — and one race to determine the Champion 4, Kevin Harvick extended an olive branch to Austin Dillon this week.
The apology came after Harvick plowed into the back of Dillon last Sunday at Texas Motor Speedway on Lap 262. Harvick said the incident wasn't intentional. 
Harvick reached out to Dillon earlier this week, but received no response. 
"He can handle things however he wants to handle them," Harvick said. "Obviously, he's a little bit bitter about what I said in 2012. That's probably my fault for not speaking to him about those situations. Ty (Dillon) and I have spoken about it and been on the same team together for a portion of this year at the same race tracks. 
"As for as the incident itself, it's pretty self-explanatory when you watch the in-car (camera) as to what happened. There's nothing intentional there. He's mad — and he should be mad. They're just starting to perform like they need to perform and he wants to win. He's a competitor. I can't blame him for that. I reached out to him and he didn't reach back. So, it is what it is. He can handle it the way he needs to."
Austin Dillon's thoughts
When Motorsport.com asked Austin Dillon if he'd accept Harvick's apology, he replied, "I said earlier in the media center I have no comment. I'm just here to win the race. That's the biggest thing, trying to win the race. I'm all about Phoenix right now. I have no comment right now. I'm all about Phoenix. Thank you."
At the time of the incident at Texas, Dillon was clearly upset.
"He didn't like it that the silver spoon kid was outrunning him tonight, so we'll be alright," Dillon said at Texas. "We've got two weeks left. We just want to come out and win a race."
Dillon had led six laps before his car ended up on the wrecker He finished 37th. But the origingal feud ignited between Harvick and Richard Childress' grandsons following at altercation in the 2013 Martinsville Speedway truck race. Harvick, who was in the final year of his contract with RCR at the time, accused Dillon of dumping him in the race. 
"(That's) exactly reason I'm leaving RCR, because you've got those kids coming up that have got no respect for what they do in this sport and they've had everything fed to them with a spoon," Harvick said after that incident. "It's just a shame you have to get taken out by some rich kid like that." 
Back against the wall
If Harvick is feeling the pressure this weekend at Phoenix, he sure didn't show it on the grid after qualifying sixth on Friday. Harvick is currently sixth in the standings, 18 points behind Jimmie Johnson. But with Johnson and Carl Edwards locked into the final four for Homestead-Miami Speedway, Harvick either has to win to advance or hope that three of the drivers ahead of him have issues on Sunday. 
Harvick, who has eight career wins at Phoenix — and has been to Victory Lane in six of the last eight Cup races at PIR — was pleased with how the set up evolved on his car Friday. 
"We started quite a bit off at we did that the last time here , too, and we had to work a lot through race trim to get our balance right and apply that to qualifying trim," Harvick said after posting a lap of 139.980mph. "It had the speed it needed to have in qualifying, so they did a good job of getting the balance back where they needed and everything seems to be going ok."
Win and you're in
Harvick will have to live up to his closer moniker come Sunday. But the 2014 championship understands what it will take to transfer to the final round. 
"Everybody is in the same position as we are," Harvick said. "If somebody wins, there's only going to be one points guy that goes through, so you need to pretend you're in a must-win situation if you plan on going to Homestead because there will probably be somebody that does win in those eight and you'll have to win again next week to win the championship. 
"It's kind of the nature of the beast at this point in time, especially with two winners already."