Get alerts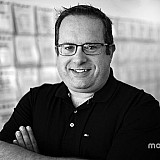 He didn't have quite the speed to make the Championship 4, but Kevin Harvick found it Friday to win the pole for Sunday's Sprint Cup Series season finale at Homestead-Miami Speedway.
Harvick posted the fastest average lap speed when it mattered most, in the final five-minute session of knockout qualifying. His lap at 177.637 mph just edged Brad Keselowski (177.538 mph).
Ryan Newman qualified third, Denny Hamlin was fourth and Chase Elliott – who was fastest in the first two rounds – ended up fifth.
The pole is Harvick's second this season (his other was last month at Charlotte) and the 17th of his career.
"Just really proud of everybody on this team for battling through the whole year. We had a lot of ups and downs and also had lot of good things happen along the way," Harvick said.
"I thought we had a good practice in race trim today. I've been here a lot more times without the pressure of the Chase than with it. This stuff is hard, in case you didn't know. Who's in and who's out and who's good and who's bad is not determined my very much.
"We have nothing to hang our heads about."
For the first time since the new Chase format was implemented in 2014, the eventual champion will not start in the top-five.
Kyle Busch was the highest qualifier among the four titlists and will start ninth. Carl Edwards will line up 10th, Joey Logano 13th and Jimmie Johnson 14th.
Round 2
Elliott showed the way in the second 10-minute session, quickly posting an average lap speed of 178.554 mph, easily topping Ryan Blaney (177.690 mph).
Also advancing to the final round were Harvick, Edwards, Martin Truex Jr., Keselowski, Kyle Busch, A.J. Allmendinger, Matt Kenseth, Denny Hamlin, Newman and Tony Stewart.
Neither Johnson nor Logano – two of the four championship contenders – were able to advance out of Round 2.
Logano made two attempts during Round 2, but could only muster the 13th-fastest speed.
"I'm not sure (what went wrong). We want to be faster than that, obviously," Logano said. "We just need to make sure the car is able to move around on the track – run the top, run the bottom. We're definitely going to need to pass some cars in the race."
Johnson waited until the very end of the session to make his attempt as to give his car more time to cool off from the multiple runs he made in Round 1. Still, Johnson only posted the 14th-fastest speed.
"Unfortunately, that first outing (in Round 1), we just didn't get a good lap," Johnson said. "I think to end up 14th on the age of those tires is respectable.
"Qualifying isn't my strong suit – I'm much better at racing. I'm ready to go racing."
Round 1
Elliott set a blistering pace in the first 20-minute session, posting an average speed of 178.707 mph. That was more than a mile-an-hour faster than the second-place car of Keselowski.
Newman, who was fastest in practice Friday, was third-fastest, Logano was fourth and Kurt Busch was fifth.
Johnson almost failed to advance to the second round of qualifying after posting a sub-par lap of 174.588 mph early in the session.
His team's plan was to wait until about 90 seconds remained to make a second attempt, but while the No. 48 Chevrolet was on the track, Landon Cassill spun off Turn 4, bringing the session to a halt with 47 seconds remaining.
Johnson returned to pit road and his team worked desperately to cool his car down. He went out one final time when the track returned to green conditions and crossed the timing line with about 22 seconds remaining.
The extra effort paid off as he posted the 22nd-fastest speed. The top 24 advanced to Round 2.
Joining Johnson in the second round were fellow championship contenders Logano, Edwards (sixth) and Kyle Busch (17th).
Among those who failed to advance out of Round 1 were Aric Almirola, Kasey Kahne, Danica Patrick, Chris Buescher, Ty Dillon and Clint Bowyer.