Get alerts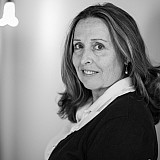 Joe Gibbs Racing is the hottest organization in NASCAR, but the defending champion isn't ready to hand over the silverware just yet.
Joe Gibbs Racing knocked off its opponents one car at a time at Richmond International Raceway — including defending Sprint Cup Champion Kevin Harvick.
At the end of 400 laps on Saturday, only eight competitors remained on the lead lap with the four Gibbs Toyotas. 
But the absence of the Stewart-Haas Racing duo of Harvick along with his fellow champion and April Richmond winner Kurt Busch among the contenders — was the most stark. 
Just after halfway in the Federated Auto Parts 400, race winner Matt Kenseth passed Busch, who started eighth, to put him a lap down.
Harvick qualified sixth and remained on the lead circuit until Kenseth passed him on Lap 287 when the No. 4 Budweiser Chevy was running 14th. NASCAR dropped the caution flag for debris a lap later. 
Harvick was the beneficiary and was back in the game — but not for long. By Lap 320, Kenseth, who led the final 103 laps, had passed 14th-place Harvick again. With 80 laps remaining in the race, he never recovered. 
Harvick, who led the point standings for 24 races entering Richmond, didn't appear fazed by an uncharacteristically mediocre performance.
"Well, we didn't do anything exciting here," Harvick said. "It's been a great 25 weeks leading up to this. I think the team has done a great job of putting fast cars on the racetrack, doing the things we do.  
"We were a lot better than we were last year as a team. I'm looking forward to the next 10 weeks. Love the pressure. Love the excitement. Just ready to go."
No cause for concern
Still, for just the fourth time all season, Harvick failed to finish on the lead lap. At Bristol in April, his car was involved in a wreck. In the rain-delayed June Michigan race that Busch won, Harvick pitted from the point — after leading 63 laps — and the No. 4 pit crew accidentally knocked the valve stem off a tire.
He was forced to pit again and fell two laps off the pace. Harvick regained a lap before the race ended prematurely, but still finished 29th. And last month at Pocono, his engine failed after just 20 circuits. 
By the time Harvick was ushered into the media center, his Richmond result was already behind him.
Harvick shifted his focus to the next 10 races and the Chase for the Sprint Cup. The battle-tested Rodney Childress-led No. 4 crew emerged victorious through the four stages of the 2014 playoffs and Harvick's confidence has not waned.
"You can't be good once every three weeks," Harvick said. "You got to be good for 10 weeks. I know those guys have run fast. It's been a different Gibbs car that we've raced against for the last 10 weeks.
"As a company, they've had some good success in winning races, but it hasn't been the same car.
"Hopefully, they'll be peaking (before the Chase) like they normally are, and we can capitalize on the solid momentum we've had throughout the last two years and do what we have to do."
Shufflin' off to Chicagoland
Harvick dropped to fifth in the standings after the points were reshuffled after Richmond. With four wins, Jimmie Johnson vaulted to the top of the Chase grid.
Yet this year, in addition to his two wins, Harvick finished second in 10 races, and 18 top-fives comprise 69.2-percent of his results. The No. 4 Budweiser has scored top 10s nearly 85-percent of the time. His average finish on intermediate tracks – which represent half of the Chase races – is fourth.
Harvick has led 1,450 laps of 7,339 laps raced this season. Joey Logano is second in the category with 862 followed by Kurt Busch's 728 circuits at the point. 
His average finish of 7.7 also leads the tour  — but by just a slim margin over Logano (8.6), who is also the top qualifier (7.2). Harvick's average qualifying effort  is 8.7.
Better than the rest
Harvick understands his competition well. He went toe-to-toe with Logano all the way to Homestead-Miami Speedway last November. Logano has won two of the last five races and finished third at Richmond behind Kenseth and Kyle Busch on Saturday.
The No. 22 crew from Team Penske has been second in the point standings to Harvick for the last eight races and shaved 38 points from his lead. 
Logano's Penske teammate Brad Keselowski, who finished eighth at Richmond, has proven to be a formidable opponent as well with a win earlier this season at Fontana but three second-place finishes in the last eight races along with a string of nine consecutive top 10s.
In the last 11 races, only Logano and Dale Earnhardt Jr. have blocked Joe Gibbs Racing's road to Victory Lane. But when the Sprint Cup tour rolls into Chicagoland Speedway on Friday, the results of the previous 26 races won't matter. And Harvick believes, "We're as good as any team out there."  
"I feel like we can beat any team on any given day if it all goes our way," Harvick said. "I don't know that we're the team to beat. But I know that we can beat anybody as we go through a week‑to‑week basis on any style racetrack. It's just a matter of having the circumstances and things go your way.
"This deal is, A, about having fast cars and not making mistakes. But there are going to be some things happen, as we saw last year, circumstances you have to overcome, situations, people are going to gamble. That's what this deal is all about. 
"It's really not about having the fastest cars week in and week out. It's about capitalizing on situations. The guy who makes the least amount of mistakes is going to be the one who keeps advancing.
"It's not about stats or what's pretty or not pretty. It's about three weeks and making it to the next round, three weeks, making it to the next round, trying to get yourself in position for Homestead."
Trial by fire
With the exception of an accident that collected Harvick at Martinsville Speedway in last year's Chase, the No. 4 team was nearly flawless through the playoffs. However, that 33rd-place Martinsville finish forced Harvick's hand.
He had to win one of the next two races in the Eliminator Round — and he did at Phoenix, the last event before the Championship Round. 
The momentum of the Phoenix win worked to Harvick's advantage at Homestead. Certainly, the lessons learned by Harvick and the No. 4 Stewart-Haas Racing team in 2014 will make that squad stronger in the post-season.
"The one thing I know that we can do, we've been in pressure situations, we've succeeded in both of them at the end of the year and we've been there, done that," Harvick said. "I didn't see anybody around us do the same thing.
"It's going to be fun, and I know that we've had our backs against the wall and know how to deal with those situations. It's a whole different ballgame now."