Get alerts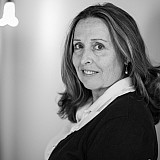 While Kevin Harvick follows a certain code, other drivers insist on using whatever methods it takes to win.
FORT WORTH, Texas – To block or not to block?
Kevin Harvick expressed his displeasure with Joey Logano after the final restart when the Team Penske racer impeded his progress on Lap 314 while battling for fourth.
The current Sprint Cup champion and driver of the No. 4 Budweiser Chevy pressed the issue – and the rear bumper of the No. 22 Ford out of the groove entering Turn 1.
Logano dropped back to seventh while Harvick moved on.
"It's hard racing," said Logano, who finished fourth. "It's understandable. We're racing to the end of the race and I expect to get raced the way I race people and I would do the same thing. So it's not a surprise there.
"I felt like I had to guard that position. I felt like if he got by me there, I wouldn't have the opportunity to get back by him and I felt like I would have lost the race that way."
No free rides
Harvick, who finished second, had one of the two most dominant cars in Saturday's Duck Commander 500. He and race winner Jimmie Johnson each led nine times throughout the 501-mile race. Harvick led 96 laps – 88 more than he had on the 1.5-mile track in his previous 24 starts combined. Johnson held the point for 128 circuits.
When Harvick passed third-place finisher Dale Earnhardt Jr. and set his sights on Johnson, the driver of the No. 48 refused to budge.
"Better remind that mother (expletive)," Harvick said over the radio. "That's what happened to the 22 when he blocked."
Like the 22, you knock them out the way. That's the chance you take when you block.

Kevin Harvick
 Ten laps later, Harvick slapped the Turn 2 wall. While the incident would have taken out many competitors, Harvick regained his composure and finished second.
"It's fine," Harvick said. "Like the 22, you knock them out the way. That's the chance you take when you block."
Holding their own
Johnson, who scored his fifth Sprint Cup victory at Texas Motor Speedway and 72nd career win in 478 starts, didn't realize that Harvick was upset that he blocked him during the race.
"I certainly ran the line that he wanted, so blocking, sure, you can call it whatever it is," Johnson said. "There were numerous times earlier in the race that I just pulled down and let him go and didn't run his line. 
"But for a race win I'm going to run whatever line I need to try to win the race." 
Because Johnson, Harvick, Logano, Brad Keselowski and Denny Hamlin are all among the elite fraternity of victors this season and already locked into the Chase, they can approach each of the next 19 races with a game on attitude.
While Harvick might not care for the way the drivers are racing him, neither Johnson nor Logano plan to let up any time soon.
"We're all just racing for wins," Logano said. "We've got nothing to lose. So I felt like I made that move thinking, 'Hey, I've got to win this race and do whatever I've got to do to win."