Get alerts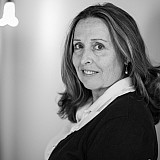 Last week's winner — and defending victor of the Bank of America 500 — Kevin Harvick posted the fastest lap in Sprint Cup practice — 193.500 mph with less than 10 minutes remaining in the first session.
Harvick posted the time (27.907-seconds) on his fifth of five laps at Charlotte Motor Speedway. 
Matt Kenseth (192.892mph), Greg Biffle (192.885 mph), Joey Logano (192.458 mph) and Kasey Kahne (192.321 mph) rounded out the top five speeds.
Biffle posted his lap of 27.996 seconds on his second qualifying run. The top non-Chase competitor was surprised his first run wasn't quicker. 
"I don't know how they're going faster," Biffle said."That was a really good 1 and 2 and a pretty damn good 3 and 4 - never lifted"
Kyle Larson posted the best consecutive five lap speed of 187.86 mph, followed by Carl Edwards, David Ragan, Kyle Busch and Kahne. Only two drivers qualified for best consecutive 10 lap average — Paul Menard (184.93 mph) and Kurt Busch (184.79 mph).
Jeff Gordon, who makes his final start at Charlotte Motor Speedway this weekend was sixth followed by his Hendrick Motorsport teammate Dale Earnhardt Jr. 
"A slight looseness in 1 & 2," Earnhardt said. "I think the balance of the car is ok, it didn't drive as good as it did on the other set of tires. It didn't come in. It's a little free coming in. But it's a quick change. Coming to the green I wish I could run harder through 1 & 2 up top, after that I don't want it shifting towards tight."
Rookie Ryan Blaney put the venerable No. 21 Wood Brothers Ford on the top of the board with a speed of 192.198 mph (28.337-seconds.) after turning his first lap in first practice. His time held until the final 15 minutes of the session when he was  knocked off by his Penske teammate Logano. Blaney finished eighth. 
Fresh off of a trip to Pittsburgh, where he watched his beloved Chicago Cubs win the NLCS Wildcard game, Kurt Busch posted the ninth fastest time in practice. 
"I was lightly conservative in 1 and 2 — and 3 I drove it in there like I was going to own it," Busch said after his initial run in qualifying trim. "Maybe I just didn't turn the wheel and stand on the gas aggressively enough."
AJ Allmendinger rounded out the top 10. 
CLICK HERE for complete practice results