Subscribe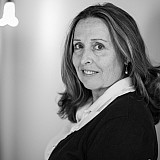 The No. 4 Budweiser Chevy is fastest on the speed chart in single-lap and multi-lap runs.
Kevin Harvick posted the fastest lap in the second Sprint Cup practice at Michigan International Speedway.
Harvick ran 31 laps on Saturday, but set the pace with a run of 194.784 mph six laps into the 55-minute session. He also posted the best 10 consecutive lap average — 193.296mph — however, Harvick reported his engine was "spitting" when he attempted to restart the car during the exercise.
Polesitter Matt Kenseth was second with a lap of 194.411mph, followed by Kyle Larson (194.013 mph), Kyle Busch (193.976mph) and Jimmie Johnson (193.934 mph).
Drafting concerns continue
Halfway through the session, a group of nine to 10 drivers attempted to draft with the high-drag package which includes a nine-inch spoiler, a one-inch wicker bill, a two-inch splitter and a 43-inch radiator pan. Tony Stewart led the pack with Harvick in tow. 
"The draft is so numb, it wasn't like Indy when you could get right up to them and push them," Harvick said. "I'm sure that will be different when there's a bunch of cars around but the draft isn't all that effective."
"Whenever they get close together, they just look free," said Jamie McMurray's spotter Loren Ranier from above the track.
Ryan Newman, Austin Dillon, Stewart and Edwards rounded out the top 10 fastest cars. Kurt Busch, who won here in June, ran 42 laps — the most in the session.
Brad Keselowski was the fastest Ford with a lap of 193.429 mph. He was 13th on the speed chart.