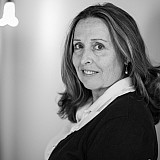 Gentlemen, stop your speculation.
Yes, the hot rumor last weekend at Las Vegas had Kevin Harvick leaving Stewart-Haas Racing at the end of the season to take over the No. 5 Chevy at Hendrick Motorsports. 
Harvick in, Kahne out?
Given Kasey Kahne's lackluster performance over the past two seasons, it would not be surprising that team owner Rick Hendrick could be pondering options — particularly if a driver of Harvick's caliber became available. 
Over the last two seasons, Harvick has earned eight wins, 37 top-fives, 48 top 10s and a Sprint Cup championship. And at 40, the driver of the No. 4 Chevy shows no signs of slowing down. 
Still, the Stewart-Haas Racing/Ford announcement caught many off guard — particularly in the media. Fans on talk radio have questioned how can a driver who has been associated only with Chevrolet since 2000 could drive anything but. 
Harvick responds to speculation
On Friday, when Motorsport.com asked if we would see Harvick in a Ford next season, he didn't offer a black and white 'yes' or 'no'. However, he did explain why it would be in his best interest to stay with an organization that supported Harvick to his first Cup title.
"I don't see any reason why that wouldn't happen," Harvick said of maintaining the status quo. "For me I'm in the best position that I've been in with my team. I feel like I have the best crew chief in the garage.  
"It would be pretty tough to turn around and walk out on everybody who has been a part of building everything that we have built so far." 
Sure, if Harvick moved to HMS he'd have the opportunity to continue competing in the same equipment he's been so stout with over the last two seasons. But the relationship Harvick has cemented with crew chief Rodney Childers is one of the most solid in NASCAR. In their first season together, the pair won the 2014 title. And with Childers signing a five-year deal last June, why would the teammates want to break up a good thing?