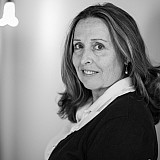 Earnhardt's search for front end speed continues.
JOLIET, Ill. – Dale Earnhardt Jr. didn't quite find the feel he was looking for in Happy Hour.
But with assistance from his Hendrick Motorsports teammate, the driver of the No. 88 Chevy expects to be in the game on Sunday at Chicagoland Speedway.
Earnhardt ran 30 laps in first practice and will roll off 13th in the Sprint Cup race based on his fastest of 30 laps since qualifying was rained out on Friday. During first practice on Saturday, Earnhardt was ninth overall on the speed chart, posting his quickest time on the second of 32 circuits.
Earnhardt's struggles in Happy Hour set the tone for the entire exercise. His best lap 182.673 mph, was 26th fastest. Carl Edwards led final practice with a lap of 186.413 mph.
"Our final practice was a disaster," Earnhardt said. "It was such a mess. We started out with a bad spark plug so we had to come back in the pits and fix that. It threw us off the rest of the 50-minute practice.
"We sort of struggled to understand where we were competition-wise with everyone else because we were on different tires and making a lot of changes. Things just didn't really click like I was hoping in that last practice."
Whether it was his splitter hitting the ground in Turns 3 and 4 or the feeling of "no rebound in none of the shocks", Earnhardt was far from comfortable with his car at the end of the day. He remained optimistic.
"Our car didn't show a lot of great speed at the front end of the run," Earnhardt said. "But after we got around lap five and further on, we had pretty great speed and got competitive the longer the run got. I really like cars that have great long run speed, man, but you got to have front end speed.
"These races are always decided more often than not on these late short runs with these late cautions and you have to have the front end speed to get around one and two on them restarts and be able to challenge guys for position. You can't just expect to settle in and make it up over a long run because you're not going to get those long runs late in the race."
Only six active drivers have started all 13 races at Chicagoland Speedway. Earnhardt's sole win occurred in the fifth Cup race in 2005. He has three top fives, five top 10s and an average finish of 15.8.
Earnhardt has led 123 laps including two in last year's Chase opener before his engine failed after 224 laps.
"We're not quite as competitive as I had hope," Earnhardt said. "We have a lot of information. Hopefully, we can make some good decisions and put a good car out on the race track. We weren't as good as we wanted to be last year. We haven't made many gains as a single team, but we have some fast teammates and we know what they're doing. We can lean on that stuff and see if that helps us."