Get alerts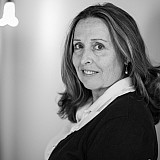 Biffle shows speed before experiencing setback, Busch tops the speed chart in final practice.
MARTINSVILLE, Va. - Greg Biffle backed into the Turn 4 wall 20 minutes into final practice.
Prior to the mishap, Biffle posted the eighth-best lap – 96.371 mph – after completing 18 laps.
"How hard did we hit the left rear Joel," the team asked spotter Joel Edmonds.
"Just a little bit on the bottom," he replied.
Following cosmetic repairs to the rear bumper cover, Biffle returned to the track and logged an additional 26 laps and ended up 10th on the speed chart.
Kurt Busch, the defending winner of the STP 500, led Happy Hour with a time of 19.502-seconds followed by Jimmie Johnson, Jeff Gordon, Denny Hamlin and Ryan Newman.
"Check the steering right now, it's starting to stiffen up on me," Busch told crew chief Tony Gibson as he exited the track. Busch's main concern entering tomorrow's race is keeping up with the track as it changes throughout the afternoon.
Carl Edwards posted the best 10 consecutive lap average of 95.941 mph. He credited his Joe Gibbs Racing teammate Denny Hamlin with helping him get up to speed.
"It's so much fun to be fast here," Edwards said. "The guys put a lot of work in. Denny Hamlin helped me a lot this week. Just having a good time at Martinsville."
Edwards, who has yet to score a top 10 finish in the first five races, is looking for a good result on Sunday.
Early in the session, Kevin Harvick became heated when Jamie McMurray obstructed his run.
"Mother(expletive) blocks every time we went out," said Harvick, who ended up eighth quick after practice.
McMurray countered that his car was loose but became tighter as the session went on.
Harvick was the last non-Hendrick powered car to win this race in 2011 when he still raced for Richard Childress.
One curious incident was Austin Dillon pounding the rear end of Danica Patrick's car in the closing minutes offinal  practice. Patrick and Dillon were 13th and 24th in Happy Hour and roll off 16th and 22nd, respectively, on Sunday.
Polesitter Joey Logano finished the final practices 15th and seventh. After setting the fastest lap for the truck race, 97.088 mph, he spun in Turn 2 just the before the finish.