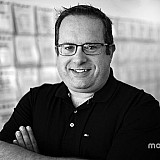 There is quite a mix in the four drivers who will decide the 2015 Sprint Cup Series championship in next Sunday's Ford 400 at Homestead-Miami Speedway.
Four-time series champion Jeff Gordon is the only driver to advance to the title race based on a win in Round 3 and this is his final season as a fulltime NASCAR driver. Gordon has never won a championship in the Chase format, which began in the 2004 season.
Reigning series champion Kevin Harvick is really no surprise as his No. 4 Stewart-Haas Racing team has been the one of the best in the sport for two consecutive seasons. Rain cut short his chance at a fifth consecutive win at Phoenix on Sunday but his second place finish was good enough to earn one of the four championship berths.
Kyle Busch is writing his own storybook ending to the 2015 season. He missed the first 11 races of the season due to a broken leg and foot which he suffered in an accident in the season-opening Xfinity Series race at Daytona. He battled back into the Top 30 in points behind four wins and racked up enough points in Round 3 of the Chase to advance to the title race.
This has been the best season of Martin Truex Jr.'s career and he doesn't want it to end just yet. Truex, driving for the single-car Furniture Row Racing team, won one race and racked up eight top-five and 22 top-10 finishes. With no eligible Chase driver winning at Phoenix, he claimed the final of the four spots at Homestead based on points. He finished seventh, sixth and eighth in Round 3
Who's the favorite?
Here's a quick look at how each of the championship contenders stacks up at Homesteaad-Miami Speedway. The order in which they finish the race determines the top four positions in the battle for the season championship:
Gordon – In 16 career races at Homestead, Gordon has only finished worse than 11th three times. In his four most recent races, he's finished fifth, first, 11th and 10th. Gordon's only win this season came at the short track at Martinsville, Va., but Hendrick Motorsports as a whole has been pretty strong on intermediate tracks like Homestead.
Harvick – He doesn't have as many wins as last season but Harvick and the No. 4 team have been just as fast this season as last year. Their trip through the Chase has been filled with more speedbumps then they care to have experienced, but they are right back where they were last season. Harvick won the season finale at Homestead and with it, his first series championship. Nothing he has done this season shows he couldn't duplicate that feat.
Busch – Busch's four victories this season covered the spectrum in NASCAR – a road course, superspeedway, flat track and intermediate track. He won at Kentucky, which his similar to Homestead, but under a different aerodynamic rules package than will be used in the season finale. He's been hit or miss at Homestead – he's finished seventh or better in two of the last three races but also has five finishes of 23rd or worse.
Truex – Truex has been fighting the odds all season and will likely do so again at Homestead, but the reality is his appearance in the final four is a great testament to the quality of the fledging Furniture Row Racing organization. He's been fast on intermediate tracks this season – he finished second at Las Vegas and third at Charlotte – and won his lone race this year at Pocono. His record at Homestead actually stacks up quite well with his competitors – he's finished sixth or higher in three of his last four races at the South Florida track.