Get alerts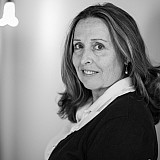 Denny Hamlin made it exciting in time trials at Homestead-Miami Speedway on Friday.
With less than a minute to go, Hamlin, who was the 11th car out on the track, jumped to the top of the speed chart with a lap of 176.655 mph for his 23rd career Sprint Cup pole. 
"I definitely hoped we had something more to race for," said Hamlin after earning his first pole for the Ford EcoBoost 400. " A couple of mechanical things took us out of the Chase but we hope to go out with a bang on Sunday." 
Hamlin topped Joey Logano's circuit of 176.283 mph. Kyle Busch was initially second after his run, but after Hamlin's lap dropped to third on the board with an effort of 176.062mph.
"Damn it," Busch said missing the pole. "I thought that was good!"
Ryan Newman posted the fourth-fastest lap (175.347 mph) followed by Jeff Gordon, who was the 10th driver on the track. He made his final qualifying run (175.291 mph) in Sprint Cup with less than a minute remaining in the final session. 
"I didn't push it near hard enough to make it through, but top-five, that's awesome," Gordon said.
Ryan Blaney, who announced he'll run full-time in 2016, was sixth quick with a circuit of 175.143 mph. 
Carl Edwards (175.063 mph), Brad Keselowski (175.046 mph), Dale Earnhardt Jr. (174.678 mph), Austin Dillon (174.633 mph),Chaser Martin Truex Jr. (174.498 mph) and Jimmie Johnson (174.098 mph) will comprise rows four through six.
Round Two 
Joey Logano has been bumped from the Chase, but no one could knock him out of the top position in the second round of time trials after he posted a lap of 176.939 mph.
Kyle Busch rolled out on the track at the seven-minute mark and shot up to second with a lap of (176.546 mph). Brad Keselowski (176.091 mph), Denny Hamlin (175.959 mph), Jimmie Johnson (175.879 mph) and Jeff Gordon (175.867 mph)were among the top-six to transfer to the final round. 
The Richard Childress Racing Chevys of Ryan Newman and Austin Dillon were the seventh and eighth fastest qualifiers followed by Ryan Blaney, last weekend's winner Dale Earnhardt Jr., Martin Truex Jr. and Carl Edwards. 
Kevin Harvick took to the track first in second round, but he quickly dropped down the speed chart. With less than a minute remaining, Harvick made a second attempt and could only muster the 13th-fastest lap, 175.444 mph. 
"Yeah, I let off early and it still pushed," Harvick said. 
"Missed it by 100th," crew chief Rodney Childers told his driver.  
"It will be fine," Harvick replied
Round One
Kevin Harvick was the first car off of pit road for qualifying and maintained the top spot throughout the 20-minute segment. 
"30.36, P1," Childers told Harvick after he completed his lap177.848 mph. 
His Stewart-Haas Racing teammate Kurt Busch was second quick (177.096 mph), followed by Joey Logano (176.933 mph), Carl Edwards (176.904  mph), Brad Keselowski (176.638 mph) and Dale Earnhardt Jr. (176.546 mph).
Ryan Newman led the next group of qualifiers with Paul Menard, Austin Dillon, Matt Kenseth, Martin Truex Jr. and Denny Hamlin rounding out the top 12. 
Jeff Gordon was knocked out by Ricky Stenhouse Jr. of the top 24 with seven minutes remaining in the session and was forced to make a second run. Gordon had not made a mock qualifying run during first practice. The team made adjustments to the car and with less than 3 minutes left in the first round, Gordon pulled out of his spot on pit road. 
Gordon waited in line another minute then made another qualifying attempt. He ended up 18th quick was a lap of 175.564 mph.
CLICK HERE for complete starting lineup