Subscribe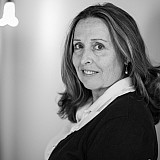 Driver of the No. 11 Toyota has strong run before posting top 10.
CONCORD, N.C. — Denny Hamlin required medical assistance following the Coca-Cola 600. 
As his Joe Gibbs Racing teammate Carl Edwards was celebrating his first victory in the No. 19 Arris Camry, his first win at Charlotte Motor Speedway and the 300 win for Toyota, crew chief Dave Rogers notified Hamlin that emergency services was coming his way with an IV and oxygen for dehydration.
"I was afraid we were going to have to get Denny out of the car, so I lost track of everything," said team owner Joe Gibbs. "They took Denny to the medical center. They checked everything and felt he was dehydrated. He came over the radio and said he had a real bad headache ... When we got the report from the medical center I felt a lot better."
Rogers added, "Way to dig all day. Appreciate you." 
Hamlin led 53 laps before finishing eighth. NASCAR said Hamlin was taken to the infield care center following the event but has since been released.