Subscribe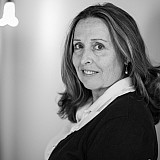 Denny Hamlin has bowed out of the Bristol race after 23 laps, opening the door for Erik Jones.
BRISTOL, Tenn. – Erik Jones jumped in the No. 11 Joe Gibbs Racing Toyota following the red-flagged delay (3:58:04) for rain at Bristol Motor Speedway on Sunday.
Jones was forced to drop to the back of the field due to the driver change when the race resumed.
"He had a neck spasm," team owner Joe Gibbs offered as the explanation of Denny Hamlin climbing from the car.
"I kind of starting going backwards at that point because the pain was bothering me," Hamlin described his feeling at Lap 12. "There was no way I could go out there and compete for the win."
Jones, 18, won his first career Xfinity Series race from the pole at Texas Motor Speedway last week. He finished fourth in Saturday's NXS.
He has nine top five and 16 top 10 finishes in 20 Camping World Truck starts. His average start of 7.6 is the same as his average finish. Jones also has two poles and is currently third in the truck point standings. 
Jones was expected to make his Sprint Cup debut at Kansas Speedway. Despite driving the car for the remaining 477 laps of the race, the driver who started the event (Hamlin) gets full credit for the finish.
"You're doing a remarkable job," crew chief Dave Rogers told Jones. "I can't think of a worse situation to put you in. I feel bad about it.
"Keep digging, keep learning. All I expect is for you to be smiling when you take that helmet off."