Get alerts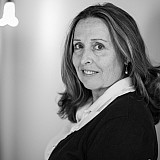 Second practice for the Brickyard 400 is red-flagged for debris.
Denny Hamlin didn't complete the first lap of second practice at Indianapolis Motor Speedway before the hood flew up on the No. 11 Fed Ex Toyota.
Less than three minutes into practice on Friday, the center of the hood slammed into the windshield, bending the halo or Earnhardt bar. 
"Whole hood, whole hood is gone," Hamlin said. "Killed the windshield killed everything." 
NASCAR red-flagged the second session but the track went green after about eight minutes.
Hamlin's spotter Chris Lambert said the hood on the car looked fine as the driver limped back to the garage.
NASCAR red-flagged the second session. Gordon posted the fastest lap — 49.672-seconds of the eight cars that completed laps. 
"The windshield doesn't have the Earnhardt bar," Hamlin added. "It's torn all to hell." 
Hamlin posted the fastest lap in first practice at with a speed of 182.208 mph.