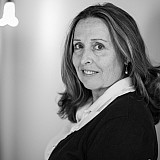 The No. 11 Fed Ex Toyota tops the speed chart in second practice at the Monster Mile.
DOVER, Del. — Denny Hamlin posted the fastest lap in second practice at Dover International Speedway on Saturday. 
Hamlin, who will start from the pole for Sunday's Fed Ex 400, ran a lap of 156.331 on his seventh of 38 laps. 
"I thought maybe that was a little bit better," Hamlin said following his last run.
The driver of the No. 11 Joe Gibbs Toyota was encouraged by speed in his car — something he acknowledged the team had not seen a lot of "lately".
"We're kind of building and getting a little bit better and starting to figure out our setups," Hamlin said. "We're getting better and obviously this kind of shows it. Looks like all of our cars were in the top-10, so pretty optimistic. 
"I felt like a lot of the speed came from the tire test that we had here, we were able to try some new things. Obviously I feel like we have gotten our cars better and really the setups we have developed have been quite a bit different."
Carl Edwards, Kurt Busch, Jimmie Johnson and David Ragan rounded out the top-five drivers posting the fastest laps in practice. 
Dale Earnhardt Jr., who was ninth on the board with a lap of 155.306mph, was cautious not to change the set up on the No. 88 Chevy too severely knowing that conditions will change between the morning and afternoon practice sessions. 
"This track aint going to be nothing like second practice or in the race so I don't know what I want to fix," Earnhardt said.
Kurt Busch also had the Best 10 Consecutive Lap Average of 154.766mph, following by Johnson, Kyle Busch, Kyle Larson and Edwards.