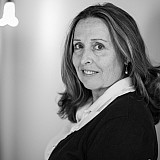 Denny Hamlin struggles with his handling in the closing stages of the Daytona 500.
DAYTONA BEACH, Fla. – Denny Hamlin topped the Toyota entries in the Daytona 500 with his fourth-place finish on Sunday.
Sitting third for the green-white checkered finish, the driver of the No. 11 Fed Ex Camry knew his only chance of a victory was on the restart. Had Hamlin restarted on the front row, he would have had a "50-50 shot of winning".
But when Joey Logano selected the top lane and Hamlin lined up behind Jimmie Johnson and chance he had at winning his first Daytona 500 stalled as quickly as the lane he was in.
"Our line didn't form up and it's typically whatever line gets organized the most usually goes forward on these green-white checkers and we just – inside line didn't get going," Hamlin said. "We came up a little short again."
Logano won, followed by Kevin Harvick and Dale Earnhardt Jr. Johnson rounded out the top five.
For Hamlin, it was his third top-five finish in his last four Daytona 500 starts. Hamlin led four laps, but described the track "as a ton different" and slick on Sunday. Like many of his fellow competitors, Hamlin had handling issues with his car and difficulty adjusting to temperatures that were significantly warmer than earlier in Speedweeks.
As strong as his car had been throughout the race, he couldn't catch Logano.
I had an opportunity – just once you get the lead, you really have got a good advantage.

Denny Hamlin
"I didn't think he was that much better than everyone else," Hamlin said. "He got the pushes and cleared when he needed it. I had an opportunity – just once you get the lead, you really have got a good advantage.
"Every time I held it, I got shuffled right away. It was as good fight for our FedEx team. Proud of everyone at Toyota and TRD for the efforts they put in this weekend. Just wish I could get one for Joe (Gibbs, team owner).
Looking for the silver lining
Joe Gibbs Racing suffered a tough weekend with Kyle Busch sustaining leg and foot injuries in Saturday's Xfinity Series race. After lining up Matt Crafton to sub in the No. 18 Toyota, the truck series champion salvaged an 18th-place finish. JGR's senior driver Matt Kenseth was collected in a wreck triggered by Tony  Stewart on Lap 41 and finished 35th. Carl Edwards led three laps in his Toyota debut, but was shuffled back in the pack on restarts and finished 23rd.
Say What?
After missing the podium, Hamlin was asked his thoughts of racing in the Daytona 500 with his childhood hero, Jeff Gordon, on what is the driver of the No, 24 Chevy's final race.
Hamlin replied, "I wish he would have pushed me to victory."