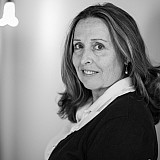 Denny Hamlin is now the fastest NASCAR driver in the history of Bristol Motor Speedway with a pole lap of 14.602 seconds.
Denny Hamlin edged out his Joe Gibbs Racing teammate Kyle Busch by just 0.016-seconds for his third career Sprint Cup pole at Bristol Motor Speedway on Friday.
Hamlin posted a lap of 131.407mph (14.602 seconds) in his second lap — to break the track record set by Kevin Harvick last year by 0.005-seconds.
Second pole of the day
"It looks like I really got the car working the way I needed to there in that final practice," Hamlin said. "It's a testament to these guys and what Dave Rogers did for us. It's very important (having the first pit stall). The camera is right on the other side of the number one pit stall. To have that two nights in a row (Hamlin also won the Xfinity pole for Friday night's race) here will hopefully pay dividends.
"We're excited. Bristol has been a good track for me in the past and we have nothing to lose this weekend, just gearing up for the Chase."
For JGR, it's the second week that the organization's Toyota have swept the first three positions in qualifying. It's also the fifth consecutive oval race that a Gibbs Camry has won the pole.
Busch just misses out
Despite six attempts to out-pace Hamlin, the best lap Busch could muster was 131.263 mph. 
"We were just a little too free," Busch said. "At the end there, we tried a Hail Mary to pick up speed and it didn't work."
A third Gibbs' Toyota — piloted by Carl Edwards — ran the third fastest lap (130.655 mph), followed by David Ragan in a Michael Waltrip Racing Camry.  
"A top five would be great," Ragan said, given the current events at MWR. "But we want to leave here with a trophy. I'm excited about tomorrow night. We don't have a lot to loose." 
Joey Logano was the fastest Ford (130.344mph), followed by his Penske teammate Brad Keselowski (130.327mph). 
Kevin Harvick led the bow-tie brigade with a lap of 130.300 mph, followed by Ricky Stenhouse Jr., Clint Bowyer, Jimmie Johnson, Kurt Busch and Kyle Larson. 
Round Two
Kurt Busch led the second round after posting a lap of 131.057 mph. 
"It's right on the edge of being loose in," Kurt Busch said. "When I swatted the throttle it shoved the nose for an instant."
Kyle Busch, Jimmie Johnson, Carl Edwards, Denny Hamlin and Kevin Harvick rounded out the top six. 
Kyle Larson, Clint Bowyer, Joey Logano, Brad Keselowski, Ricky Stenhouse Jr. and David Ragan all transferred to the final round.
"Just got a little tight there, going to set this track bar up a little bit," Ragan said. "It's really solid on entry but as soon as I touch the throttle it gets a little snug there."
Last week's winner Matt Kenseth — and the last driver to win a Cup race at Bristol — was the first driver to miss the cut. He'll start 13th on Saturday. 
"I knew it wasn't going to do it," Kenseth said. "But I had to try." 
Jeff Gordon will start 24th — ironically, it's the same position he finished in his first start at Bristol in 1993. 
Round One
Kyle Busch continued the trend he established in final practice — topping the speed chart. 
Busch set the pace of 130.717mph in his second lap. David Ragan was second with a lap of 130.691mph, followed by Kurt Busch (130.132mph), Jimmie Johnson (130.009 mph), Denny Hamlin and Brad Keselowski (129.886mph).
Clint Bowyer, Ricky Stenhouse Jr., Carl Edwards, Matt Kenseth, Kevin Harvick and Ryan Newman rounded out the top 12. 
Both Stewart-Haas Racing Chevys of Harvick and Tony Stewart struggled entering Turns 3 and 4. Harvick told the No. 4 crew, "It was fine in the throttle and just stepped out right there — loose." Despite running 14 laps, the best effort Stewart could put on the board was 126.562 mph which left the three-time champ 40th on the board. 
Dale Earnhardt Jr. was 19th quick but wasn't crazy with the handling on the No. 88 Nationwide Chevy.
"The one lap — the fast lap — felt really good, then I got it too tight," said Earnhardt, who will start 20th. "But I'm still nervous off the wall, off the throttle for some reason."
Travis Kvapil, Jeb Burton and Reed Sorenson failed to make the show. 
Jeff Gordon, Joey Logano, Aric Almirola and Ragan were held up in tech inspection and tardy for qualifying.