Get alerts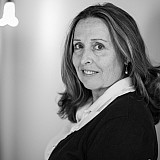 On Tuesday, Haas F1 Team announced Romain Grosjean will be the primary pilot when the organization makes its debut on the Formula 1 grid in 2016.
On Monday, Grosjean tried out the No. 41 Haas Automation Chevy Sprint Cup car – while visiting the Concord, N.C. campus.
We don't have any problem with him driving a Cup car if he wants to

Gene Haas
While Grosjean's first goal will be getting the Haas F1 Ferrari up to speed, could NASCAR be in the Frenchman's future?
Grosjean open to NASCAR
"Could be, could be," Grosjean told Motorsport.com with a smile. "I sat in one of them yesterday. I was surprised there was so much room on the right-hand side. I was thinking, 'I'm not sitting in the middle of the car'. But we may give it a go. I think it would be really cool."
His new boss Gene Haas agreed. Haas, who is the defending NASCAR Sprint Cup Championship owner, said there was nothing in Grosjean's contract that would preclude him from driving a stock car.
"He wanted to see what it felt like and he got right in," Haas said. "We don't have any problem with him driving a Cup car if he wants to. Maybe we will have an opportunity where he can try him out and see how he does."
Other F1-turned NASCAR drivers
Other recent F1 notables that tested the stock car ranks include Juan Pablo Montoya, Kimi Raikkonen and Jacques Villeneuve.
After six seasons in F1, Montoya tried his hand at NASCAR. Montoya was just 31 when he started his rookie season with Chip Ganassi Racing. In eight seasons, Montoya won two races and qualified for the Chase in 2009 before moving back to open wheel in 2014 with Team Penske. Raikkonen also dabbled in NASCAR during a F1 hiatus in 2011.
The Finn posted a top-15 in a truck for Kyle Busch Motorsports at Charlotte Motor Speedway. The current Scuderia Ferrari pilot returned to the track the following week and finished 27th in his Xfinity Series debut.
Villeneuve has made four starts at the Cup level with a best result of 21st, but he is better known for his Xfinity Series exploits where he has four top fives in nine starts - all on road courses.