Get alerts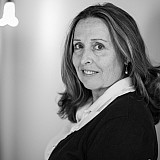 Reports say Biffle and 3M to re-up with RFR
Take Greg Biffle's name off the free agent list.
The Charlotte Observer is reporting that Biffle and sponsor 3M will continue with Roush Fenway Racing, according to sources. The Observer added an announcement could come as early as this week but a source said that was unlikely.
Biffle told Motorsport.com last month that it was his "intent" to stay with RFR.
"We have every intention to our knowledge that 3M is coming back -- 100 percent," Biffle said. "Negotiations are going well. I simply talked about how many moving parts were in this deal. It's a big deal. It's a lot. These big deals take time. It's not going to happen in a week… We have a great relationship. They are very, very happy with the program."
Greg Biffle, Roush Fenway Racing Ford
Biffle, 44, was recruited by Jack Roush in 1998. In 2000, he won the truck title then accomplished the same feat in the Nationwide Series two years later. When Biffle graduated to the Cup series in 2003, his first victory came at Daytona in his 24th career Cup start.
After 12 full seasons, Biffle has amassed 19 Cup wins. He nearly became the first driver to pull off the Triple Crown – winning titles in NASCAR's top three tours in 2005 when he finished second to Tony Stewart in the point standings. Despite Matt Kenseth leaving RFR last season after spending his entire career with the organization, Biffle always asserted that he "never really thought a lot about leaving." He added, "I'm really happy with 3M and I feel if we can get our program stronger at Roush Fenway, this is where I want to be."
"I would say if I sign this contract here – a three or four-year contract with Roush, I would probably be that guy because at that point I would probably do another couple of year deal and maybe try to do some part time stuff after that," Biffle said.
"I don't want to race forever. There's other things in life I want to do. I love this sport. It's going to kill me to someday – you always think someday I'm not going to be doing this anymore. It's just a reality that you think about, gosh, what the heck am I going to do. I love it so much. I love driving where I'm at and all a guy wants is to be competitive. It's all you ask for and as long as your competitive – and I was last week – then I'll be happy where I'm at."
Biffle is the veteran driver among Roush's Cup stable which currently includes Carl Edwards and Ricky Stenhouse Jr. RFR announced last month that Trevor Bayne will drive the No. 6 Ford full-time in the Cup Series in 2015.