Get alerts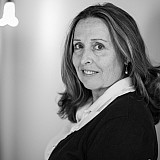 Biffle picks up speed in practice, will roll off fourth in the Coca-Cola 600.
CONCORD, N.C. — Greg Biffle's speed has picked up considerably on intermediate tracks — and that couldn't have come at a better time. 
Biffle, 45, will make his 450th career start in Sunday's Coca-Cola 600. The Roush Fenway racer rose through the NASCAR ranks, first winning truck and XFINITY Series titles, prior to making his first Sprint Cup start in 2002.  
In 14 seasons in Cup, Biffle has earned 19 victories, 12 poles, 88 top five and 169 top 10 finishes. Biffle has qualified for the Chase for the Sprint Cup in six of the last seven seasons. 
It amazes you how fast it goes and I've got a lot of great memories, wins, close races and fun times.

Greg Biffle
"It's kind of amazing how fast the time goes by," said Biffle.  "I remember my 300th start; we did a deal at Martinsville a few years back.  It seems like it was last year or the year before, but it was 150 starts ago and that is a long time.  It amazes you how fast it goes and I've got a lot of great memories, wins, close races and fun times."
Looking to build confidence
Biffle feels his top accomplishments in Sprint Cup was finishing second in the point standings in 2005 and providing Ford with its 1000th win on Father's Day — one of this four wins at Michigan Speedway. 
However, after signing a new contract last year, 2015 has been a struggle. Not just for Biffle, but for the entire Roush Fenway Racing Sprint Cup program. Biffle is currently 20th in the point standings. His best finish this season was 10th in the season opening Daytona 500. 
But Biffle and the No. 16 Ford has picked up the pace in the last three weeks and particularly since coming to Charlotte Motor Speedway. Biffle qualified seventh at Kansas Speedway and finished a solid 12th. Considering his average finish this season is 22.2, that's a trend in the right direction. 
For last week's All-Star Race, Biffle qualified second after winning the Sprint Showdown. He settled for 13th in the event. When he returned to Charlotte for the Coca-Cola 600, Biffle was fast again. He qualified fourth on Thursday — the second fastest Ford behind Joey Logano.
Biffle said he was "thrilled with qualifying, but we still have to get our car to run in the race and we're still having a little difficulty with that.  We experienced that in the All-Star Race, qualifying second and then fell back through those 25-lap segments.  This is a little bit different build of a car, but it still had qualifying speed like we did at the All-Star Race, so that's a lot of confidence.
"Now the most important thing in practice is if we can get a 20-lap run and keep the speed and drive-ability in the car.  Those are the two keys and if we can do that, we have a chance at being around at the end, staying on the lead lap and let attrition play its role and then be there at the end.  Just trying to have confidence."
Certainly, Saturday's two practice sessions should provide the confidence Biffle is searching for. In morning practice, Biffle posted the fifth fastest Best 10 lap consecutive average — 186.470mph. Not surprisingly, Jimmie Johnson topped the chart with a speed of 187.437 mph in his first 10 laps. Biffle was fourth fastest in Happy Hour (186.942 mph), but did not run 10 consecutive laps. Kurt Busch posted the fastest single lap runs in both sessions (192.644mph, 188.653mph).