Get alerts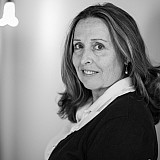 NASCAR offers team more practice time at next weekend's Brickyard 400
NASCAR has added 90 minutes of practice to the Sprint Cup schedule for next weekend's Brickyard 400 at Indianapolis Motor Speedway. 
The change comes in the advent of NASCAR testing the high drag aerodynamic package at the 2.5-mile track. The modifications to the Cup cars include a nine-inch spoiler, a one-inch wicker bill, a two-inch splitter and a 43-inch radiator pan. 
The same setup is scheduled for Michigan International Speedway on Aug. 16. Goodyear held a tire test in April at IMS. Teams will have the same Goodyear tires that were used at the June Michigan race. Teams will have three practice sessions at Indy totaling five hours and 15 minutes. The garage is scheduled to open at 6:30 a.m.
'Wait and see'
NASCAR veteran Greg Biffle, didn't try the high drag package as some drivers did earlier this week at the Chicagoland Speedway. Sam Hornish Jr. ran laps for Ford Performance with the high drag setup. But Biffle is interested in how the package will react and says he'll will hold judgment on the changes until after the race. 
"I'm gonna reserve my opinion until afterwards because I don't really think any of us know how it's gonna act," Biffle said. "I think it's gonna be exciting.  We saw a little bit of the high downforce – a couple guys did it at Chicago – and it seems like the guy behind, obviously, suffers more with the high downforce with the bigger spoiler, so we still have to go around the corner, but it's got big, long straightaways, so is that gonna balance out?  
"We'll just have to wait and see." 
Biffle believes the quality of racing will be determined by whether the cars are able to get a run on one another, catch a competitor in the corner and complete the pass on the straightaway. 
if we see guys get side-by-side it's gonna be a huge draft, so we'll have to wait and see on the single car how that transpires.

Greg Biffle
"We all know that's been a drafting race track, so under any rules package clear back to when I first started going there, if you didn't feel you could get by him, you were gonna get passed by the guy behind you because the minute you pulled out and got beside him on the straightway, it punched a huge hole in the air so the guy behind you passed both of you," Biffle said. 
"We've seen that happen all along, so now with this being more like that, certainly if we see guys get side-by-side it's gonna be a huge draft, so we'll have to wait and see on the single car how that transpires."
Rave reviews
Biffle is an advocate for NASCAR attempting to enhance the on-track product. He felt that last weekend's Cup race at Kentucky "was probably one of the best races that I've been in in a long time because we were able to do things we couldn't do with the car before."
"You weren't stuck behind that guy. You were stuck behind that guy because you always have been, but not like it was when the downforce was on it, it seemed like. It seemed like it was a step in the right direction better because the effect of the car in front of you was less than what it was before. And the speed in the corner was down just a little bit so that you could move around from lane to lane. It wasn't so lane specific because the speed was a little bit down, so when the speed comes down a little bit, you can use more lanes and not be at a disadvantage.  
"We all know that we have to have a lane that there's not a car in in order to get beside him or pass him. I thought it was much better."