Get alerts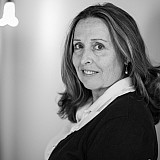 Despite recent speculation, Biffle intends to re-sign with RFR
KANSAS CITY, KAN. – As an A-list driver, Greg Biffle realizes he has "options" in the Sprint Cup garage.
But on Friday, he told Motorsport.com he has no intention of leaving Roush Fenway Racing.
"No," he said emphatically. "Not a bit. Absolutely, 100 percent, no."
While Biffle's interview Wednesday on Sirius/XM NASCAR interview was extremely straight forward, his statement that "there's plenty of opportunities in the industry to be in competitive cars" could certainly be misconstrued.
"Ask around," said the 44-year-old Roush Fenway driver on whether he's been searching for a new home. "Things can get taken out of context."
The veteran driver, who has raced for Jack Roush since entering the NASCAR ranks full-time in 1998 and is currently eighth in the Cup point standings, was simply trying to make the point that he wasn't going to allow his negotiations to interfere with the task at hand – winning races and qualifying for the Chase to the Sprint Cup.
Biffle was also quick to clarify that while someone wrote that sponsor 3M 'was not coming back' negotiations are on course.
"We have every intention to our knowledge that 3M is coming back -- 100 percent," Biffle said. "Negotiations are going well. I simply talked about how many moving parts were in this deal. It's a big deal. It's a lot. These big deals take time. It's not going to happen in a week… We have a great relationship. They are very, very happy with the program.
"That was the first statement. (Claire B. Lang's) second question was 'is this distracting for you at the track?' And I'm like, 'not a bit'. My concentration is coming here (to Kansas Speedway) then going over there (to his pit stall) and figuring out with (crew chief Matt) Puccia how to get this car as fast as we can get it, qualify up front and try to win this thing. That's my focus."
With two wins at Kansas Speedway, it's not surprising that the No. 16 3M Ford team has selected the 5-Hour Energy 400 as one of the races where Biffle has a solid shot of winning. In 412 starts, Biffle has only posted more at Michigan (four) and Homestead (three).
After earning 19 Cup wins, seven Chase appearances and titles in the truck and Nationwide Series, Biffle is not out of line suggesting he has "options". Considering the stature of Biffle's resume, that's not surprising.
Yet when it comes to testing the current drivers market, Biffle, who has tremendous business acumen, understands the grass isn't always greener on the other side. And rather than jeopardize his existing relationships, he'd prefer to concentrate on making them stronger particularly if Biffle decides this will be his last contract.
"Ultimately at the end of the day, I have options," Biffle said. "This isn't the only place that I'm going to have a job. You know what I mean?
"Is it a distraction? No."