Get alerts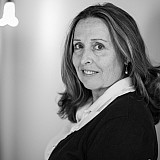 Will there be new rules for NASCAR's "crapshoot " race of the Chase for the Sprint Cup — the CampingWorld.com 500 at Talladega Superspeedway?
The sanctioning body and competitors have discussed different formats for the finish that should make the ending less precarious should the race go into overtime on restrictor-plate tracks.
One scenario would use just one green-white-checkered finish to determine the outcome instead of three. Multiple restarts mean multiple opportunities to wreck race cars.
They're trying to eliminate the Austin Dillon situation — the big wad of cars at the end of the race

Denny Hamlin
"Just from the standpoint of owners throwing away money for one extra green‑white‑checker, yeah, because all you do is destroy race cars," Martin Truex Jr. said. "When it gets to that point, guys just lose their minds and hold it wide open no matter what the situation.
"So yeah, I think it's a good thing. We tear up so much stuff there anyway, it would be nice for at least half the field to bring home a race car."
Single-file restart?
Another format would could be a single-file restart which would discourage side-by-side contact coming to the green.
"They're trying to eliminate the Austin Dillon situation — the big wad of cars at the end of the race," Denny Hamlin told Motorsport.com, referring to the No. 3 car flipping into the catchfence at Daytona in July after making contact with the No. 11 Toyota and collecting a dozen cars in the process. 
Although the spring race at Talladega Superspeedway went off without a hitch, last year's Chase race collected five cars on the restart including Dale Earnhardt Jr., who led 31 laps but finished 31st and failed to transfer to the Eliminator Round.
"I think the green-white-checkers may help," Hamlin added. "We're as likely to do that on the first green-white-checkered as we are on the third but I think the more significant change would be single-file restarts. It may not be popular with the fans but I can assure you from a driver's standpoint, we would prefer single-file restarts.
"I can't speak for all the drivers, but I think there would be a more likely pass for the lead at the end of the race if there was a single-file versus double because right now everyone just bogs each other down so much that the leader has a huge advantage.
"I would welcome any change, really."
Despite the dialogue, as of Saturday afternoon a representative from NASCAR says nothing has been determined for Talladega.