Subscribe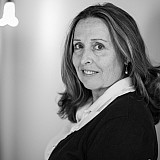 Jeff Gordon was a bit verklempt during his farewell tour stop at Kansas Speedway on Friday.
As he took the stage in the track's media center, a group of high school students from the North Kansas City area presented Gordon with a replica of his very first quarter midget.
Gordon has been showered with an array of retirement gifts this season. But the black matte midget car emblazoned with the number "75" truly resonated with the four-time NASCAR Cup champion.
"When something unique is handed to you like this, that would never get old," Gordon said. "That is very special, especially when there is thought behind it as well. This goes further than just me this goes to my family. My kids are going to think it's cool, but my step-dad and my mom that have memories of that first car.
"No, that doesn't get old. I understand this is my final year and we are winding it down and the tracks are paying tribute and I appreciate that very much."
A long way from Cali
Gordon's stepfather John Bickford brought the original quarter midget to their home in Vallejo, Calif., nearly 40 years ago. As Gordon advanced through the racing ranks, Bickford lent the quarter midget to a friend. Despite efforts to retrieve the car, Bickford lost touch with the family and the quarter midget.
While Bickford has had many leads since moving to the East Coast, the original No. 75 car has eluded him. The search appears futile as Gordon closes in on the end of his driving career.
Not surprisingly, Gordon took a second look at the replica before leaving the room.
"A boy always remembers his first car," Gordon told Motorsport.com with a smile.
Still looking for a win
Gordon has six more races to earn a win in his 23rd and final Cup season. Since going winless in his rookie year in 1993, the No. 24 Chevy has only endured two seasons (2008, 2010) without visiting Victory Lane.
Gordon will start sixth in his 792nd Cup race on Sunday at Kansas Speedway — which remains one of his favorite stops on the tour. Three of his 92 career victories were earned at the this track — including the first two after the facility opened in 2001, the same season Gordon won his fourth championship.
"It's interesting because obviously winning those first two races were special, but every time I come back here, now that we get a chance to do it twice a year, every time I come back I realize why I like this track so much," Gordon said. "Obviously the whole team has got to put the effort together to be successful like we have been here, but I like this track.
"It just drives in a way that I just enjoy it. The transitions, the smoothness of the track, the grip level of the track, there is just a lot to like here. It was that way the first time I came here and when you enjoy driving a track as much as I do this track as a driver it allows you to not have to think too much about what you are doing out there, but just fine tune on what you need out of the car."
From the moment Gordon took to the track on Friday, his first impression was, "'Yes, good to be back here. It's just a great track."
A fond farewell
Currently, Gordon is seventh in the standings — 11 points behind leader Joey Logano. A victory at Kansas would automatically transfer him to the Eliminator Round after next weekend's race at Talladega Superspeedway.
"We want to win and I think we are capable of winning at certain tracks," Gordon said. "I feel like we had a couple get away from us this year that we had a shot at winning. To me being competitive is the most important thing. If you are not competitive at this level on a consistent basis you are probably not going to win.
"Some of our competitors have really gotten the best of us this year as a whole, not just the No. 24 team, but Hendrick Motorsports. That is why we haven't gone to Victory Lane as much as an organization as I think we would like to this year. I think we have been making some ground on that. We are peaking at the right time. We have tracks coming up that I think we are capable of winning at. This one is one of them I feel like.
"I think most important to me is being in championship contention at Homestead. If we win the championship without winning a race I would be completely fine without winning a race, I will have no problems with that at all."