Get alerts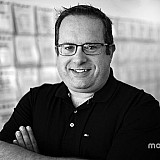 Sunday was – at least theoretically speaking – NASCAR star Jeff Gordon's final race in the Sprint Cup Series (again), but he was adamant there was one more this season he couldn't wait to watch.
In the same race Gordon finished sixth in what should be his final race substituting for injured Hendrick Motorsports teammate Dale Earnhardt Jr., fellow teammate Jimmie Johnson visited Victory Lane at Martinsville (Va.) Speedway, guaranteeing he will be of the four drivers who will compete for the series championship at Homestead-Miami Speedway.
The search for seven
Although Johnson and his No. 48 team have won six premier series championships, this will mark the first time the team has qualified for the championship race under the newest Chase format – and with two races to prepare.
"Oh, that's something that the competitors, I promise you, didn't want to have happen," Gordon said after Sunday's race. "I mean Jimmie could have won on just about any track in this round and I think Homestead is the biggest question mark for them, but the way they've been on mile-and-a-halves this year, and the work they'll be able to do, it's going to be tough to beat them.
"I don't see a better scenario for them. They're a team that when you get them in this position and they get confidence and give them momentum, you better watch out.
"I can't wait for Homestead. I can't wait to see what happens, it's going to be very exciting."
Johnson's situation a familiar position to Gordon
Gordon, who "officially" retired as a fulltime driver at the end of last season until called into duty later this year when Earnhardt was forced to step away from his car, found himself in a similar position as Johnson last season.
Gordon won the Martinsville race and got the berth in the Championship 4 at Homestead, assuring he would have one final shot at a fifth Cup title.
"We were just solely focused on Homestead from that point on," Gordon said. "Even though we were still trying to perform as a team and a group, every week it was like we were racing for a championship.
"I know the No. 24 team (with Chase Elliott) tested at Homestead and they'll take all that information and it will give them time to really massage on that car and make sure that car is ready to go to Homestead and race for a championship."
As for his last, last race, Gordon said the finish wasn't as emotional as his season-ending race last year at Homestead.
"It's not the same. That was ending a career with the No. 24 car battling for a championship," he said. "This was an unfortunate situation but I had fun with it and it was good to know I could still get it done."
Gordon's team owner, Rick Hendrick, still believes the driver can get it done. Asked after the race if he would call on Gordon again if needed, he was relentless,
"Absolutely. Don't you guys agree, he's too young to retire? I mean, he's too good.
"Maybe we'll vote him back in. Maybe we can come up with a new deal."