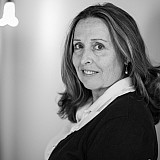 In his final Sprint Cup start at The Glen, Gordon is looking to add to his storied career.
Jeff Gordon wasn't always a road racing ace. 
Despite  growing up within an hour Sonoma Raceway, the Vallejo, Calif.-native's introduction with the then 2.52-mile track was a three-day "crash course" with Skip Barber Racing School and a Southwest Tour race.
That didn't keep Gordon from making rookie errors.
'I was pretty lost'
"I remember going to Sonoma the first time and turning the car over on its side in the tire wall," said Gordon, who finished 11th in his debut. "I felt like I was pretty lost. The second year I really felt a big progression and then…I think in 1995 or 1996, everything just started to click.  
Even though I didn't grow up road racing a lot. I did enjoy it

Jeff Gordon
"We worked hard at it," Gordon said. "There is no doubt we worked hard at it. That hard work paid off."
Gordon realized early to gain an advantage over the competition, he had to bring his A-game to each and every track. When Gordon won his first Cup title, there were only 31 races in a season — and Sonoma and The Glen accounted for two events.
"I think early on I just remember wanting to take on every challenge as a team that we possibly could to improve to be a bigger threat for the championship," Gordon said. "Back then you had to try to be good everywhere because every track mattered for the championship. It was something that we really pursued heavily.  
So far this weekend with the practice we just had, I felt like the car has similar speed to what we had last year

Jeff Gordon, hopeful to win one last time at Watkins Glen
"I enjoyed it, even though I didn't grow up road racing a lot. I did enjoy it. We had a team and a car that was capable of being very competitive. Especially Ray (Evernham, crew chief) back in those early days when the crew chiefs had more flexibility, as to how you could find an edge over the competition he worked hard on the transmissions, the braking, the set-ups and gave me everything that I needed to go out and push the limits of the car and get a lot out of it. We started excelling at them."
Looking fast once again at the Glen
Gordon feels his road course prowess "separates you from the norm and puts you into an elite group."  Despite turning 44 on Tuesday, Gordon showed no signs of slowing down. On Friday, he topped the speed chart with a lap of 127.333 mph in what will be his final Happy Hour in the No. 24 Chevy at Watkins Glen.
For Gordon, it's been a remarkable career — particularly on road courses where he earned nine of his 92 Sprint Cup victories. The four-time NASCAR champion tabbed five wins,14 top fives and 18 top 10 finishes at his hometown track. His average qualifying effort of 7.7 is second best only to Martinsville (7.2).
In 22 starts here at Watkins Glen, Gordon has enjoyed four wins, six top fives, nine top 10s and three poles including last season.
"It's a fun challenging road course," Gordon said. "A lot different than what we have out at Sonoma, you've got to be really aggressive here. Aerodynamically the team has to really pay attention to that aspect, but as a driver you have to be super aggressive in the braking zones.  It's fun and challenging. It's great when you get it right. It's easy to get it wrong, but we've had some good success over the years and we've had some weekends that didn't go so well.  
"The last time we were here I was pretty encouraged with the speed that we had, even though we had an issue with the battery that prevented us from getting a good result. So far this weekend with the practice we just had, I felt like the car has similar speed to what we had last year."
Needing a little luck
Gordon could use a solid run on Sunday. Despite sitting 10th in the Sprint Cup point standings, he's yet to post victory in the first 21 races of 2015. With five races to decide the field for the Chase, a win would lock him into the playoffs for a final championship run.
"There are no guarantees unless you get that win," Gordon said. "That win means so much.  I feel like we are doing what we need to do from a point standings point of view. It's important for us, if we can't win this race, to be really solid again.  
"To get a good solid finish and good points to build that buffer that we need if we can't get the win.  Our goal is to win.  We feel like this is a great opportunity."