Get alerts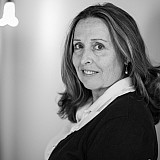 Jeff Gordon won the first Brickyard 400, but will be lucky to make it to the checkered flag in his final appearance.
Jeff Gordon's final Sprint Cup start at Indianapolis Motor Speedway won't be his most memorable.
Gordon was collected in an accident after Clint Bowyer lost control of his car on the backstretch on Lap 50 of the Brickyard 400. Bowyer spun sideways while running underneath Kevin Harvick after the first restart of the race. Gordon lost control himself underneath Hendrick teammate Kasey Kahne and overcorrected, making heavy contact with the outside.
"I hit the grass sideways, then it hit the shit out of it somehow," Bowyer said.
The No. 24 Chevy received extensive damage to the front end. Gordon restarted 42nd and lost four laps and 23 positions in the melee. Bowyer returned to the track in 15th-place.
"I just lost control, got into the wall," said the driver of the No. 24.
Gordon struggled to meet minimum speed and was told by NASCAR to pick up the pace. Soon after on Lap 71, he took the car to the garage for further repairs. "Probably just going to cut the nose off it, put a new nose on and get back out there," he told TV.