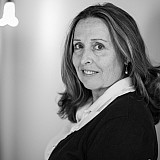 As Jimmie Johnson celebrates his 70th career win, the Nos. 24 and 2 teams brawl on pit road
FORT WORTH, TEXAS – The fireworks behind the backstretch were nothing compared to what happened on pit road after the checkers in the AAA Texas 400.
Brad Keselowski slammed into the No. 24 Chevy in Turn 1 while fighting for the lead on the Lap 334 restart. Jeff Gordon cut a tire in the melee, spun on the backstretch and was then penalized by NASCAR for pitting too soon.
'It's just racing'
"It's just racing," Keselowski said. "It's no different than what happened with Tony and Dale last week."
When the crew asked Gordon what happened, he replied, "(Expletive) 2 car ran into us, that's what happened."
The (expletive) 2, I'm going to beat the (crap) out of him

Jeff Gordon before fight
"Stop the car, stop the car," spotter Eddie D'Hondt warned Gordon. "I'm just telling you what they told me."
 You're going to have to fight your own fight, and I helped him get in it.

Harvick on pushing Keselowski
Gordon restarted 29th for the green-white-checkered flag. When the race went green, Keselowski lined up next to Jimmie Johnson. Johnson took the lead and Kevin Harvick bounced off of Keselowski coming off of Turn 4, as they raced towards the white flag. Johnson went on to win his 70th career race and his fourth at Texas Motor Speedway. Harvick was second, followed by Keselowski.
Johnson comments on post-race brawl
"It's intense and emotions run high," Johnson said. "When someone does you wrong and you don't have a chance to repay them on the race track, most bring it in the garage and do something there. Emotions are high. We're all in a position to win a championship and this is what happens. I'm sure it was highly entertaining today. I can't wait to go back and watch the tape."
Gordon finished 29th, despite leading 49 laps throughout the race.
"The (expletive) 2, I'm going to beat the (crap) out of him," Gordon said on the radio.
He proceeded to park his car next to Keselowski's and confronted him. Harvick came up behind Keselowski and pushed him towards the heated Gordon. A scuffle ensued with the crews from Team Penske and Hendrick Motorsports teams.
"If you're going to run into people all the time, you're going to have to fight your own fight, and I helped him get in it," Harvick said.
Fight Video
 NASCAR weighs in
NASCAR Vice President of Competition Robin Pemberton said the on-track incident was simply "hard racing".
"This is a contact sport," Pemberton said. "You look at what drivers are trying to do. We had a couple shots at a green-white-checkered finish, and everybody was going for it. Nobody was leaving anything behind."
NASCAR would review the film of the post-race altercation involving the Nos. 2 and 24 teams to ascertain whether penalties are necessary. Pemberton acknowledged the new Chase format "was going to put a lot of pressure of people to perform and make aggressive moves and decisions out there on the race track."
"You could see the result of that after the race," Pemberton said. "We're going to take our time. We've got a lot of film to review and things like that. The important thing is to make the right decision at the end of the day.
"You shouldn't punch somebody. Everybody gets together, and when you're holding on to each other and grabbing and this, that and the other, that's one thing. When punches are landed, that's a different scenario."