Subscribe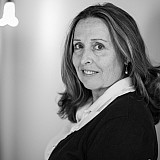 Four drivers will participate in a Goodyear tire test on Monday and Tuesday at Kansas Speedway.
In anticipation of a new aerodynamic package for 2016, Goodyear is conducting a two-day tire test at Kansas Speedway starting on Monday.
Jimmie Johnson, Martin Truex Jr., Aric Almirola and J.J. Yeley will participate in the exercise for Goodyear on Monday and Tuesday. On Wednesday, the 1.5-mile track will be available for open testing. 
Looking beyond 2015
"We're actually going to be doing a lot of work on low downforce," Greg Stucker, Goodyear's director of race tire sales told motorsport.com. "Obviously, we had two good races with that setup and we just want to get a leg up on that package at that race track, make sure our race setup (for 2015 is still good.
"But the main focus is 2016 and low downforce and looking at the variations with the current package as well as going softer. We're just going to shake it down. We think we're fine with the current package, but the majority of the test will be low downforce."
The overriding factor is the downforce package. We'll just have to determine with NASCAR which way we go from a tire perspective

Greg Stucker, Goodyear director of race tires
During last year's Chase for the Sprint Cup, NASCAR was insistent about not allowing Chase participants to test tracks in the final 10 races. But Stucker says with open testing and the end of the tire test it makes the process "equitable for everybody".
"You have four different organizations that are there for our test and then everybody else has the opportunity to run at that particular race track that we're testing at and not just give the advantage to the four organizations that are testing for us," Stucker said. "It's an opportunity to give everybody a chance at that racetrack."
What's next
Goodyear's next test will be at Phoenix International Raceway on Oct. 12-13 and with an open date on the 14th. Teams currently scheduled to participate include the Nos. 41, 2, 47 and one of the Joe Gibbs Racing Toyotas.
"Phoenix is an early race in 2016," Stucker said. "We're not sure which way we'll go, but if you look at the Kentucky and Darlington races — and the discussions that we've had — we want to be prepared to go in (a low downforce) direction if that's what NASCAR wants to do."
The Southern 500 at Darlington Raceway on Sept. 6 was the first opportunity that Goodyear had to design a tire specifically for the low downforce package. Stucker felt the race "went as expected and as everyone wanted it to." He was impressed by the amount of passing not only throughout the field but by the competitors at the front of the pack. And while there were not a tremendous amount of green flag runs, Stucker said Goodyear had no issues with heat or tire wear.
Tire fall off
One thing Stucker cautioned about was the level of tire fall off. Although Goodyear selected a softer compound for Darlington, the track has gained character since it was repaved in 2007. He believes the overall goal will not be simply choosing a softer tire but trying "to optimize the package for individual racetracks."
"A lot of people talked a lot about tire fall off," Stucker said. "I know a lot of people say that's one of things we're trying to accomplish but Darlington is starting to be the Darlington of old. There's a lot of fall off on that surface. We saw a lot of fall off in the Xfinity race the night before and they were running the package we intended to run on the standard 2015 (Sprint Cup) package.
"So you can't get too far ahead of the game and say that particular tire package gave a lot of fall off. I think it gave what we've been normally seeing at Darlington but I don't think you had the downforce to overcome it. Now you had tire fall off and you had less downforce to kind of battle through. I think the guys kind of felt it more. It had more impact on the race car as the tires fell off — which still is a good thing. I think that's what people are trying to achieve.
"Overall, I thought it was a good race but I thought Kentucky was a good race, too. The overriding factor is the downforce package. We'll just have to determine with NASCAR which way we go from a tire perspective. Is it as soft as we were in Darlington? Is it standard as it was in Kentucky? Or is it somewhere in between?"
Note: After last month's tire test at Homestead-Miami Speedway, Goodyear will bring the same tire package to the season finale as it will run this weekend at Chicagoland Speedway and at Texas Motor Speedway on Nov. 8. Goodyear is also looking at scheduling additional tire tests for Atlanta Motor Speedway and Las Vegas Motor Speedway depending on the direction NASCAR takes with the aero package.