Subscribe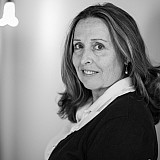 Dale Earnhardt Jr. doesn't seem to be concerned with the chronic vibrations on the No. 88 Hendrick Motorsports Chevy.
TALLADEGA, ALA. — Another practice, another vibration. 
For Dale Earnhardt Jr., that seems to be a reoccurring theme this year. 
"Well, we have a lot of vibrations," Earnhardt told motorsport.com. "But we're working on 'em and we think we have some understanding on what we can do to improve it."
On Friday during practice, Earnhardt said the vibration was so severe that his "vision was blurry". Even though speeds are restricted at Talladega Superspeedway, tops laps during qualifying are consistently in the mid-190 mile per hour range. Not surprisingly, a car is going to shake — sometimes violently. 
But in the last Earnhardt has suffered through a couple of vibrations over the last year which have resulted in broken shifters, most recently at Martinsville Speedway where his shifter broken before the 100 lap mark. As the team attempted to make repairs at the half-mile track, the No. 88 Chevy restarted 38th on Lap 100 and finished 36th. 
Earnhardt also broke of shifter at Charlotte last October during the Chase. He finished 20th — last of the Chase drivers which didn't help his champion hopes. 
Earnhardt said Friday's shake stemmed from a different issue.
This one's a little bit different and a little bit less of a problem.

Dale Earnhardt Jr.
"The ones that broke the shifters, we remedied," Earnhardt told motorsport.com. "We understood what it was. We got it sorted out. 
"This one's a little bit different and a little bit less of a problem. This is a real, high-speed, fine vibration that if it's in there during the race, it's not going to snap the shifter off."
The Talladega vibration must not have been too bad after all. Earnhardt posted a lap 193.599 mph -- which was fast enough to qualify fourth.