Subscribe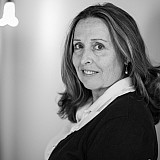 Winning IndyCar, Nationwide and Sprint Cup titles in the same season "would be a dream come true" for Team Penske.
HOMESTEAD, Fla. – Roger Penske is all about finishing first.
On Sunday, the Captain is hoping for another first - the first team owner to win the IndyCar, Nationwide Series and Sprint Cup titles in the same season.
Could this be the year Team Penske pulls off the triple?
No doubt Penske is the most prominent team owner in American motorsports. With 23 titles across a variety of racing platforms, no other organization has enjoyed the same level of success as Penske has since he first debuted in 1958.
In 2014, Team Penske was dominant in IndyCar, where the revered organization won its 12th open wheel championship - and first for Will Power.
On Saturday, Penske's No. 22 Nationwide Series entry pulled off a consecutive owner's title by a 23-point margin over Joe Gibbs Racing. With a combine effort that included Brad Keselowski, Joey Logano, Ryan Blaney and Alex Tagliani, the No. 22 Hertz Ford Mustang earned five wins, 23 top fives and 29 top 10 finishes in 33 starts.
Two down, one to go
After locking down the first two titles, Penske's greatest challenge will come on Sunday.
Although Logano is competing against just three Chase contenders, he's still one driver in a field of 43. Certainly as strong as Logano and the No. 22 Shell/Pennzoil team has been all season, achieving the third and final goal is not a reach.
It's a goal that the team had when we started at the beginning of the year.

Roger Penske
"Well, it would be a dream come true, there's no question," Penske said. "It's a goal that the team had when we started at the beginning of the year.  It got a little more real as we came to the Chase, and we saw how competitive we were in that series. 
"We knew that we had a strong car in Nationwide, so to me, can't count our chickens before they're hatched, there's no question about that, but we've got some tough racing to do (on Sunday).  You could see it (Saturday) at this track.  It's a different track."
The end game
After Keselowski failed to transfer to the final round of the Chase, he stepped in for Logano in the Nationwide Series race. He won the pole and finished eighth on Saturday to secure the second title.
On the Sprint Cup side, the Team Penske Fords of Keselowski and Logano, will roll off fourth and ninth, respectively on Sunday. In Happy Hour, Logano was seventh on the speed chart – topping his fellow Chase contenders. Logano described his car as being set up better for long runs but believed he was in "pretty good shape."
Penske was optimistic regarding Logano's chances.
"It would mean a lot to our team," Penske added. "When I think about the overall season, I think about 22 races we've had winners, and that's a record for us as a team for over 50 years.  To me, I can't say it's a bad year one way or the other, but our goal is to win (on Sunday)."
Reaching new heights
Penske is right. His teams in both IndyCar and NASCAR have been dominant in both series. All three of his IndyCar drivers – Power, Helio Castroneves and Penske newcomer Juan Pablo Montoya were victorious this season. Castroneves nearly pulled off a 16th Indy 500 win for Penske in May.
Team Penske's Sprint Cup effort had one of the most dominant displays of consistency for a two-car team with 11 combined wins and nearly both drivers transferring to the Championship Round at Homestead Miami Speedway in NASCAR's latest Chase challenge.
And although the rules have changed, it's only been two years since Penske entered .the season finale with a shot at the title. Keselowski had a 20-point lead over Jimmie Johnson and succeeded in delivering Team Penske its first Sprint Cup Championship.
"I can tell you I'll be disappointed if we don't win the championship, point number one, but we all signed up for the new format," Penske said. "I think it's been exciting.  I've seen television ratings, I've seen more people in the stands, so it's working.  What we've got to do is execute tomorrow.  When I step back and think about our season, it'll be one of the best we've ever had."