Get alerts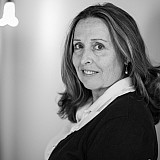 GMS Racing is contemplating a move to the Monster Energy Cup Series.
Team owner Maury Gallagher told motorsport.com on Saturday the organization would like to make a decision in the next month.
GMS campaigns three full-time Camping World Truck Series programs and two Xfinity Series teams. GMS is the defending Truck Series champion with Johnny Sauter, who currently leads the standings.
"According to (general manager) Mike (Beam), a Cup car can be made from an Xfinity car with a few changes," Gallagher said. "So we're building inventory that — assuming there aren't major changes — can be easily converted. We're just getting to the point where we're getting a good stock of new cars. We've been working with some of last year's stuff — we have an affiliation with JR Motorsports. So we've been using their stuff. Bought some cars, but we're finally using our own stuff. Hendrick Motorsports is supplying the chassis."
Partnership with Hendrick
Hendrick would also provide the engines and equipment for GMS's Cup effort "assuming they could work with us," said Gallagher. This week, GMS announced that veteran Cup crew chief Mike Ford has joined the company as competition director. He started at the Statesville, N.C., shop on Tuesday.
"Mike Ford has a great knowledge base to come along to help out and coach," Gallagher said. "He'll work with both the Nos. 96 and 23 teams (in the Xfinity Series)."
Gallagher, the CEO and Chairman of Allegiant Travel Company, has been one of most successful new owners in the sport. The self-proclaimed stick-and-ball enthusiast, made his foray into racing in 2012 with son Spencer Gallagher in the ARCA series. He transitioned into the Camping World Truck Series the following season.
After GMS's third-full year in trucks, Sauter won the title with Gallagher in 2016. Spencer Gallagher currently drives the No. 23 Allegiant Airlines Chevrolet in the Xfinity Series. Ben Kennedy drives the No. 96 Chevy.
Gallagher has witnessed a marked improvement in his NXS program since making the switch to Hendrick for 2017. Both Spencer and Kennedy advanced to the final round of qualifying for the NXS race at Michigan on Saturday. Spencer's eighth-place starting position was a career-best.
One car or two?
If Gallagher elects to compete in Cup for the 2018 season, the organization will make a trial run with Spencer behind the wheel. He believes the 27-year-old driver has come a long way in a short time. Still, Gallagher has to walk the fine line between owner and father at times. And he regrets not putting Spencer in top-notch equipment earlier in his career.
Whether GMS would field one or two cars in Cup depends solely on sponsorship. Gallagher is leaning towards one team — if it happens — due to the challenges associated with the move. There's also a charter to consider as well as driver selection. Gallagher has heard rumors about Kasey Kahne potentially driving a Cup car for GMS in 2018. However, Gallagher says he has not personally spoken to the driver.
"To do it right, you have to make decisions here in the next month or two," Gallagher said. "We're trying to understand the economics better. It's a lot to lop off. It's a big deal. The unfortunate problem of this business is you come into this business knowing that you're going to be spending money. Hopefully, as any business long-term, it's got to be a neutral-cash-neutral-positive business and that comes back to sponsorships. And sponsorships are tough.
"I'm not going to do this business where I'm just writing checks. The business has to stand on its own. I make investments — and we're doing that so far. We have good talent with Mike (Beam), and we've been able to attract good talent so far. Like with any business, it's all about the people. We've been going up the ladder, doing it right. My favorite saying is, 'Who are those guys?' My quest in this sport is to find the right people."
Despite GMS's meteoric rise in NASCAR, Gallagher has endured his share of growing pains in the last five years. He likes to joke he entered the sport wearing a sign on his back saying, "Kick me and take my money."
"For a while it was just, 'Kick me,'" Gallagher said. "It's just like every other business. You've got to learn it. I'm not afraid to go into a new business. I've done that most of my adult life. I've mainly been an airline guy and so I really know that business. But I've gone into other things, and there's just a learning curve.
"It's a lot of fun. Nothing beats competition. I've been doing it all my sport's life, and I'm still a very competitive person. You bring emotion and a reset button to this sport.
"There's a lot of speculation. We want to do well. But we want to do well with the Xfinity stuff before we move up the ladder."