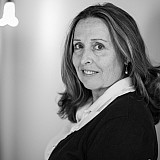 Joe Gibbs Racing has a 50-50 shot at winning the 2016 Sprint Cup Championship.
Since NASCAR redesigned the Chase in 2014, JGR is the first organization to transfer multiple teams into the final four.
While the collective odds of Kyle Busch and Carl Edwards are better than those of Team Penske or Hendrick Motorsports—the respective organizations Joey Logano and Jimmie Johnson will represent this weekend—there are challenges for JGR as well. 
Making preparations 
"Going into Phoenix last week, we were actually having to prepare for the possibility of having three cars in at Homestead, which obviously puts a huge strain on an organization, to have to put an effort forward that is equal for all three teams versus two or one," said JGR senior vice president Jimmy Makar. "Yeah, it's definitely harder to do, but you know, it's a great position to be in to have to do this extra work, so we actually were able to reorganize on Sunday night.  
"The guys were actually back here at the shop Sunday evening after the race in Phoenix, the guys here at the shop, juggling cars around for primaries and backup cars for all four teams to make sure we had the best cars for the two guys running for the Chase, and everything fell in a pecking order of the big picture in mind."
Competition is catching up
JGR teams along with Martin Truex Jr., won half (13) of the regular season races. Truex won two races in the first round of the Chase but was eliminated in the second round. Makar isnn't surprised the competition has picked up performance in the playoffs. The only Gibbs driver to make it to Victory Lane during the Chase is Carl Edwards at Texas for Toyota's 16th win. He also became the first JGR driver to qualify for the Championship 4 Round. Kyle Busch qualified for the final four on points. 
"This sport is so competitive, and we came out of the box this year on our A game," Makar said.  "We obviously look like we've had a few advantages maybe some other teams didn't, but you don't hold those advantages very long in this sport.  
"You've got to keep digging and looking forward. I certainly think some of the other organizations worked hard over the course of the year and closed the gap up, and you would expect that to happen with anyone that's got a little advantage at the beginning of the year. This sport has got just too many good race teams in it for you to be able to stay dominating the way we were earlier in the season for very long. 
"I still think we are as competitive week in and week out. We've been in the hunt for most of them, had an opportunity to win most of them, but it's down to this last race. The guy that more than likely is going to win the championship is going to be the guy that wins the race."
Not their first rodeo
Last year, Busch was that 'guy.' He didn't lead the most laps at Homestead but he led the one that counted to win the title. Of the four drivers competing for the championship, Busch is the only one to win under the current format. 
It was Edwards' championship battle with Tony Stewart in 2011 that sowed seeds for this current Chase format. Stewart's ability to win four of the first nine playoff races forced the No. 14 Stewart-Haas Racing team to have to come to Homestead and win it all. And they did. Although Edwards was denied his first Cup title, his two wins at HMS tops his fellow Chasers. 
Johnson has won the Chase six times since it debuted in 2004. As solid as the No. 48 Lowe's crew has been since its inception in 2002, Johnson has never advanced to the final four nor has he won at Homestead. Some pundits claim the current system, which features four elimination rounds, is "Jimmie-proofed." 
Logano was in the first Champions 4 class, but pit problems ended the No. 22 Shell/Pennzoil team's quest. Logano and his Todd Gordon-led crew has learned from their defeat and evolved into one of the most formidable opponents on the tour. 
The advantage that both Johnson and Logano have, is the strength of their organizations. All Hendrick and Penske employees will be laser-focussed on their championship efforts this weekend. JGR has to divide its labor between Busch and Edwards as well as Matt Kenseth and Denny Hamlin, both former winners at Homestead. 
With four very competitive drivers, Makar's job can sometimes be a blessing and a curse. Having twin son's might help him when it comes to not playing favorites between the two remaining drivers in the Chase. 
Still, Makar feels Busch's experience in last year's Chase will be an advantage for the driver and a huge asset to the entire organization. 
"Kyle has been really good with sharing what his knowledge base is and what he feels, thinks and does, along with the other three guys," Makar said. "We've had a really good group. I know y'all have seen some issues we've had on track, but that's to be expected when you have four guys that are capable of winning races and really terrific competitors.
"I've admired the way they've been able to handle that situation when they come up and still been able to help each other out to make us better as a whole. I expect Kyle will be in the same kind of frame of mind going into this race, but when it comes down to it, each one of these guys are going to want to win this championship, so they're going to do what they have to do."