Get alerts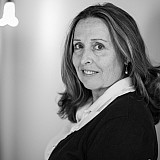 NASCAR's blend line rule causes confusion.
WATKINS GLEN, N.Y. – Two of the most common words on every radio -- from the teams to NASCAR – on Friday was "blend line".
While the sanctioning body's enforcement of blend line violations have only been prevalent primarily on superspeedways, last week at Pocono during qualifying and again at Watkins Glen during practice, officials made competitors well aware that a crackdown was in place if all four wheels of a car were not below the orange commitment cone (or box) at pit entry out of Turn 1 or all four wheel weren't below the solid yellow line when exiting the track.
After Greg Biffle and Jimmie Johnson were both busted during qualifying at Pocono last Friday, NASCAR officials reminded crew chiefs yesterday after the garage opened.
NASCAR spokesman Kerry Tharp said the rule has "been a point of re-emphasis for us past 3-4 weeks". NASCAR also reminded officials in their Saturday morning meeting.
Drivers that violate the rule are assessed a pass-through penalty that could prove costly during knock-out qualifying or within the race.
Four-time Sprint Cup Series champion Jeff Gordon was not familiar with the rule.
"For years we have not had that," Gordon said. "This year we have it because of the new qualifying procedure.  Sometimes you just forget, but to me it's about going along with those procedures during practice and your spotter reminding you when you go out and practice; where those blend lines are and what the procedure is and just getting into a rhythm of it. 
"It's taken a little while to get used to it this year.  Other than that I haven't had any issues.  At Pocono there is no real reason to go through (Turns) one and two as fast as you can because it's such a big track, but there are some tracks where the issue is getting up to speed.  We would normally go straight onto the track and get heat in the tires and get the car up to speed so that when we come off of (Turn) four we have the most grip that we possibly can and most speed coming to the green. 
"So that is the only issue I have had is just the challenge of getting your best lap by having to ride around the apron at some of the tracks.  At Pocono I didn't have any issues."
One NASCAR official said it was better for the drivers to acclimate to the procedure in practice and serve a drive-through penalty then rather than incur a more costly punishment during qualifying or the race.
Still, Aric Almirola failed to adhere to the rule in the first round of qualifying and was penalized. He'll start 27th.