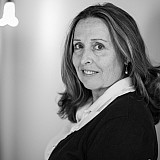 Gene Haas had great expectations when he entered the NASCAR arena in 2002.
His foray into the sport wasn't very different from the path he's taking into Formula One. He aligned himself with a powerhouse (Hendrick Motorsports), took on a driver (Jack Sprague) from his technical partner's stable and ventured to the race track.
My contribution was the foundation. His contribution was the talent and the ability to win races

Gene Haas on Tony Stewart
By 2007, Haas CNC Racing had expanded its operation to two cars, but after seven seasons, the teams had produced just one top-five finish. Haas had a solid plan. What he was missing was a spark. Haas found that in a new partner, NASCAR champion Tony Stewart.
From Haas CNC to SHR
"He basically turned Haas CNC Racing into Stewart-Haas Racing — which is really two different entities," Haas told Motorsport.com. "There's really two different entities. In a sense, he brought the talent, and I brought the jack stands (laughs). So unfortunately, there's a lot more jack stands than talent. When Tony brought the talent, that's what turned everything around for us. He had the foresight to say, 'This is something that I want to do.'
"And I think that was a good move for him, because he spent over 10 years with (Joe) Gibbs, and he was ready for a change. You know, he's a really smart guy. He's a really good businessman. He has a lot of outside businesses. He took a team that had a lot of potential and turned us into a winning, championship Cup team."
There's going to be plenty for Tony to do ... Formula 1 would love to have him come to some races

Gene Haas
In 2009, Stewart-Haas Racing debuted during SpeedWeeks at Daytona. On Wednesday, more than six years after he first drove a car under the Stewart-Haas banner, Stewart, co-owner and driver of the flagship No. 14 Mobil One Chevy, will announce his plans to retire after the 2016 season. Clint Bowyer will fill his seat, beginning in 2017.
Over the last seven seasons, Haas has watched his organization blossom from a mid-pack field filler to a consistent championship contender. The organization won its first title with Stewart in 2011 and its second last season with Kevin Harvick. Haas not only recruiter a partner, he gained a friend.
Exceeding expectations
Did Haas envision this level of success in NASCAR?
"Absolutely not," Haas said. "Yeah, I thought we might win some. Heck, he's Tony Stewart. He's a legend in himself. I thought he was crazy. Why would he want to join us? I thought he was stepping off a pretty big cliff when he did it, but it all worked out.
"My contribution was the foundation. His contribution was the talent and the ability to win races. He's brought so much experience…most of the sponsors that we have is because of Tony Stewart.
"He's brought in drivers. When people are looking to make a change, they talk to Tony. They also see Tony in the same light that they see themselves. Like 'OK, if I come over there, I know you guys have good equipment, you're a professional team and you have great engineering. I want to do that. I want to be part of that.' So they'll come talk to him. He's a driver. That's a big part of it, too. We usually have a great shot at any driver because Tony will talk to them."
The selling points are many. All four cars in the SHR stable are capable of winning races and titles. Both Stewart and Ryan Newman qualified for the Chase for the Sprint Cup the first season. SHR has transferred nine cars into the playoffs since. Stewart, Kevin Harvick, Kurt Busch and Newman amassed 29 victories over the last seven seasons. Harvick and Busch, who joined the club last season, won with brand new teams and have kept the victories coming.
Stewart stepping out of the driver's seat
As Haas transitions into his latest challenge — Formula 1 — and Stewart enters leaves the seat of the No. 14 Chevy, the opportunities for the three-time champion will be many. He can offer advice and support with his NASCAR teams and continue to champion racing's grassroots efforts as an owner and track promoter. With Stewart's passion for racing, Haas feels there's no better advocate for the sport.
"There's going to be plenty for Tony to do," Haas said. "Obviously, there's a full-time job if you want it, just taking care of your sponsors — and bringing in new ones, because it's such a focal point of NASCAR.
"Formula 1 would love to have him come to some races. That's news. They would love to have any NASCAR driver come to their races. I'd love to get Jeff Gordon to come to some Formula 1 races, too. I think if we bring people like that over to Formula 1, it's going to get attention and attention is what you want when you're racing cars."