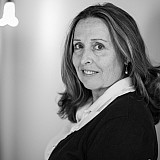 No time table for champion's return to the No. 41 Chevrolet.
LAS VEGAS – Kurt Busch is actively participating in NASCAR's Road to Reinstatement.
However, Gene Haas, his team owner, isn't sure when the sanctioning body will allow his driver to return to competition and if Busch, who qualified for the Chase to the Sprint Cup in 2014, will be eligible to participate in NASCAR's playoff system once he returns.
Haas, who enjoyed his first win of the 2014 season with Kevin Harvick at Las Vegas Motor Speedway on Sunday, wouldn't speculate on a timeline for a Busch comeback.
At this time that's really up to NASCAR.

Gene Haas on Kurt Busch's return
"At this time that's really up to NASCAR," Haas said. "Some of our concerns are obviously if he does come back, can we get in the Chase?  But those issues really now kind of reside with NASCAR."
On the sidelines
Busch was indefinitely suspended on February 20 – two days prior to the Daytona 500 – after allegations of domestic abuse from former girlfriend Patricia Driscoll led to the issuance of protective order from a Delaware Family Court.
NASCAR cited "Section 12.1.a: Actions detrimental to stock car racing, and Section 12.8, which is a behavioral penalty in its decision. Busch was unsuccessful in his efforts to appeal.
On Thursday, four months after the accusations were reported, the Delaware Department of Justice announced it would not press criminal charges against Busch in the matter which allegedly occurred on Sept. 26.
Following this weekend's event at Busch's home track, LVMS, the 2004 Cup champion has missed the first three races of the season. Regan Smith was subbed in the No. 41 Haas Automation Chevy as has an average of 16.3.
Daily requirements
On Feb. 18, NASCAR modified the language in its eligibility rules (17.6.2.1) primarily to protect drivers that need medical dispensations. Section "a" states:
"Unless otherwise authorized by NASCAR, driver(s) and car owner(s) must start all Championship Events of the current season to be eligible for The Chase for the NASCAR Sprint Cup. If a starting position was not earned, then the driver(s) and car owners(s) must have attempted to Qualify for the Race."
Section "b" did not change.
"Race finishes must be unencumbered by violation(s) of the NASCAR Rules or other action(s) detrimental to stock car auto racing or NASCAR as determined in the sole discretion of NASCAR.

"To be eligible to compete in the Chase for the NASCAR Sprint Cup, drivers must start each race for which they have qualified, unless the sanctioning body finds reason to waive that requirement."
For now, the first step is for Busch to complete NASCAR's reinstatement program.