Get alerts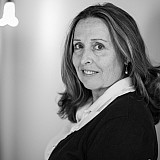 The last time Chip Ganassi Racing led the Cup standings this far into the season, Sterling Marlin was behind the wheel of the No. 40 Dodge, Jamie McMurray was a development driver in the Xfinity Series and Kyle Larson was in fourth grade.
So it's not surprising CGR president Steve Lauletta would have preferred not to take a week off for Easter break.
Why not continue the course when your top protege (Larson) is leading the points and your veteran (McMurray) is eighth in the standings? Before this season, McMurray hadn't cracked the top 10 since the 2015 Southern 500 at Darlington.
"You kind of say 'Is it a good time or a bad time?' When you have the momentum we have, you want to just keep going," Lauletta told SiriusXM NASCAR Radio on Wednesday. "At the same time, everybody is real confident that we're bringing fast cars to the track every day.
"Jamie and Kyle are on their game, so a week off is good for people to get some family time and rest up and now get it back going."
Bringing home results
Larson won from the pole at Auto Club Speedway last month for his second career Cup win. In four of the other six races, he has finished second. He's completed every lap raced this season, led 159 laps and enjoys a remarkable average finish of 5.4.
While McMurray has lacked Larson's luck in 2017 — he was wrecked in Daytona after leading 13 laps and cut a tire at Martinsville — he's finished on the lead lap in the remaining five races and posted top-10 results in four of those events.
Lauletta describes the leadership from crew chiefs Chad Johnston (No. 42) and Matt McCall as "fantastic" — not just over their individual teams but in the interfacing with engineering and fabrication as well.
"They're doing everything they need to do in order to make this a championship-caliber team — and you've got to have that," Lauletta said. "We are only two cars battling a lot of three- and four-car teams, so the more we can operate as one, (the better off we'll be), and that's across our entire organization.
"We lean on our IndyCar partners and our IMSA partners in Indianapolis. We try to leverage every bit of resources that Chip has provided us as an organization to act as one team, to learn from and to get smarter and deliver the results on and off the track for our partners. Those two leaders — and everyone else that is on these teams touching these cars and touching what we're doing right now — is giving that extra percentage and more. So, we're pretty happy right now."
Sponsorship status
What would likely make Lauletta happier are fewer reports regarding Larson's contract status and future sponsorship of the team. Larson's primary sponsor, Target, who had been with Ganassi's IndyCar program for 27 seasons, reduced its inventory on the No. 42 Cup car by 40-percent this season. It's been reported that Target's contract expires at season's end.
Lauletta affirmed Ganassi doesn't discuss its contracts in public.
"The rumor mill in this sport loves to churn and a lot things get talked about whether it's on the driver side or the partner side," Lauletta said. "I can tell you this, we're in a really good spot with our current partners. We're in a really good spot with partners we're talking to about the future. We brought a new partner on in Credit One last year. They've grown with us. Target and the vendor partners (Cottonelle, Clorox), are having a good time watching Kyle and the bullseye run up front. Jamie is delivering for McDonald's and Cessna.
"I think our approach in what we're doing with those partners is really strong, and I think you'll see both our drivers here — that we currently have — for a really long time. On the partner side, as long as we keep delivering a value to them, I believe they'll see the value in the sport and sticking with this team."
The prospect of expansion
Lauletta isn't ruling out expanding CGR's NASCAR operation again either. After a few lean years, Ganassi downsized its stock car effort, but, similar to the IndyCar program which started with two cars and has expanded to four, the organization felt it was in its best interest to solidify the foundation first.
"If we continue to keep doing what we did at the start of this year — again, a long way to go and lot we need to accomplish — you could see us doing that if all the parts and pieces aligned the right way," Lauletta said. "Right partner, right driver, right crew chief availability, right ability to build a team that is able to stay and compete with the (No.) 1, the 42 and the strong teams we have to fight against every week."
An eye on Indy
As for perhaps expanding the IndyCar operation — at least in the month of May as a one-off at Indianapolis Motor Speedway for Larson to do the Indy/Charlotte double — Lauletta ultimately deferred to bossman Ganassi for the final decision.
"He's certainly expressed the interest to do it, and we have a team that could do it, but we have a main task at hand which is he's the driver of the 42 car in NASCAR," Lauletta said. "We've got a lot of goals and things that we all want to accomplish, not necessarily first, but as the main focus.
"I'll leave that to him and Chip to talk about. It always comes up. We know Kyle will drive anything, anywhere, which is one of the reasons why he's such a great racer. We'll see. It would be fun to watch it happen. But from a guy that's been going to the Indy 500 a long time, it's a tough place. But he's certainly with the right team to try it, if the opportunity ever came up."