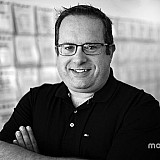 Furniture Row Racing will become just one of two factory-backed Toyota teams in the NASCAR Sprint Cup Series next season, sources confirmed to Motorsport.com.
An official announcement of the Denver, Colo.-based organization's multi-year deal with Toyota is planned for Sunday morning at New Hampshire Motor Speedway, sources said.
Furniture Row will remain a single-car team next season, fielding the No. 78 Toyota for driver Martin Truex Jr., who is one of 16 drivers competing in the championship Chase this season.
There just doesn't seem to be any money out of General Motors and probably never will be for us, so something's got to give

Furniture Row Racing team owner Barney Visser
In a statement provided to Motorsport.com, Chevrolet officials confirmed FRR would not continue to field Chevrolets next season.
"We thank Furniture Row Racing for all of the team's hard work and accomplishments over the past decade, and we wish Barney Visser and his organization continued success with their future endeavors," said Jim Campbell, Chevrolet U.S. Vice President, Performance Vehicles and Motorsports.
Technical alliance with JGR
As part of its move to Toyota, Furniture Row Racing will join in a technical alliance with Joe Gibbs Racing from which it will receive chassis and engines, sources said. FRR is currently in a technical alliance with Richard Childress Racing, a pairing which will discontinue at season's end.
With Michael Waltrip Racing set to dissolve at the end of the season, Gibbs' four Cup teams were set to be Toyota's only factory-backed teams in the Cup series next season.
FRR officials have made no secret this season of their desire to take on a larger role with a manufacturer and Toyota officials have expressed interest in working with the organization.
"There just doesn't seem to be any money out of General Motors and probably never will be for us, so something's got to give," Visser said in an interview shortly after Truex's win at Pocono in June.
As recently as last week, Toyota Racing Development president David Wilson reiterated his desire to see FRR join the manufacturer's camp.
From humble beginnings to title contention
FRR, founded in 2005, is enjoying its most successful season in NASCAR competition. Truex has one win, seven top-five and 17 top-10 finishes in 27 races thus far. He is 11th in the series standings entering Sunday's second race in the Chase.
"Martin is a heck of a driver and every year we're with him we're learning more about what he needs in the car," told Motorsport.com last Sunday at Chicagoland Speedway. "We're look to step it up here even a little bit more. We're excited. I think we can go all the way — but who knows."
FRR attempted its first full Cup season in 2006 with drivers Kenny Wallace and Jimmy Spencer and earned its first Cup series win in 2011 with driver Regan Smith.